If you're a science geek, this is the weekend for you. There are so many cool things going on for Earth Day, from the March for Science to community gardening days to so many excuses to go outside.
Science Fest also kicks off this week. There are 80 events to choose from, so we picked out the best of what the annual salute to science has to offer.
And if you just want to kick back and have a drink, we've got eight beer fests this weekend and on the horizon so you can get your hops on.
PARTY
Billed as the "World's Largest Paint Party," expect to get dirty at this DJ-fueled rager. EDM will fill Festival Pier as aeriealists, contortionists, and stilt walkers amaze the crowd. But the big draw is the infamous paint blast that gives this party it's title and means you should probably wear clothes you don't mind tossing post festivities. — Molly Eichel
6 p.m. Saturday, Festival Pier, 601 N. Columbus Blvd. $65-$85, lifeincolor.com.
GRAND OPENING
The Schuylkill River Trail's 1.1-mile extension officially opens to the public. The trail stretches from 56th Street to the Grays Ferry Bridge and will continue to make the city even more accessible by bike and by foot -- as if we need another excuse to visit the fabulous Bartram's Garden, an urban oasis that doesn't get nearly enough attention. — M.E.
Saturday, 56th Street to the Grays Ferry Bridge, www.schuylkillbanks.org.
CLASSICAL
The Boston vocal troupe, known for its innovative performances of medieval, Renaissance, and Baroque repertoire as well as new commissions for women's voices, is in town for an afternoon master class for members of the Pennsylvania Girlchoir and for an evening concert. — Michael Harrington
7 p.m. Saturday, Presbyterian Church of Chestnut Hill, 8855 Germantown Ave. $25, 215-849-1762, www.pennsylvaniagirlchoir.org
STAGE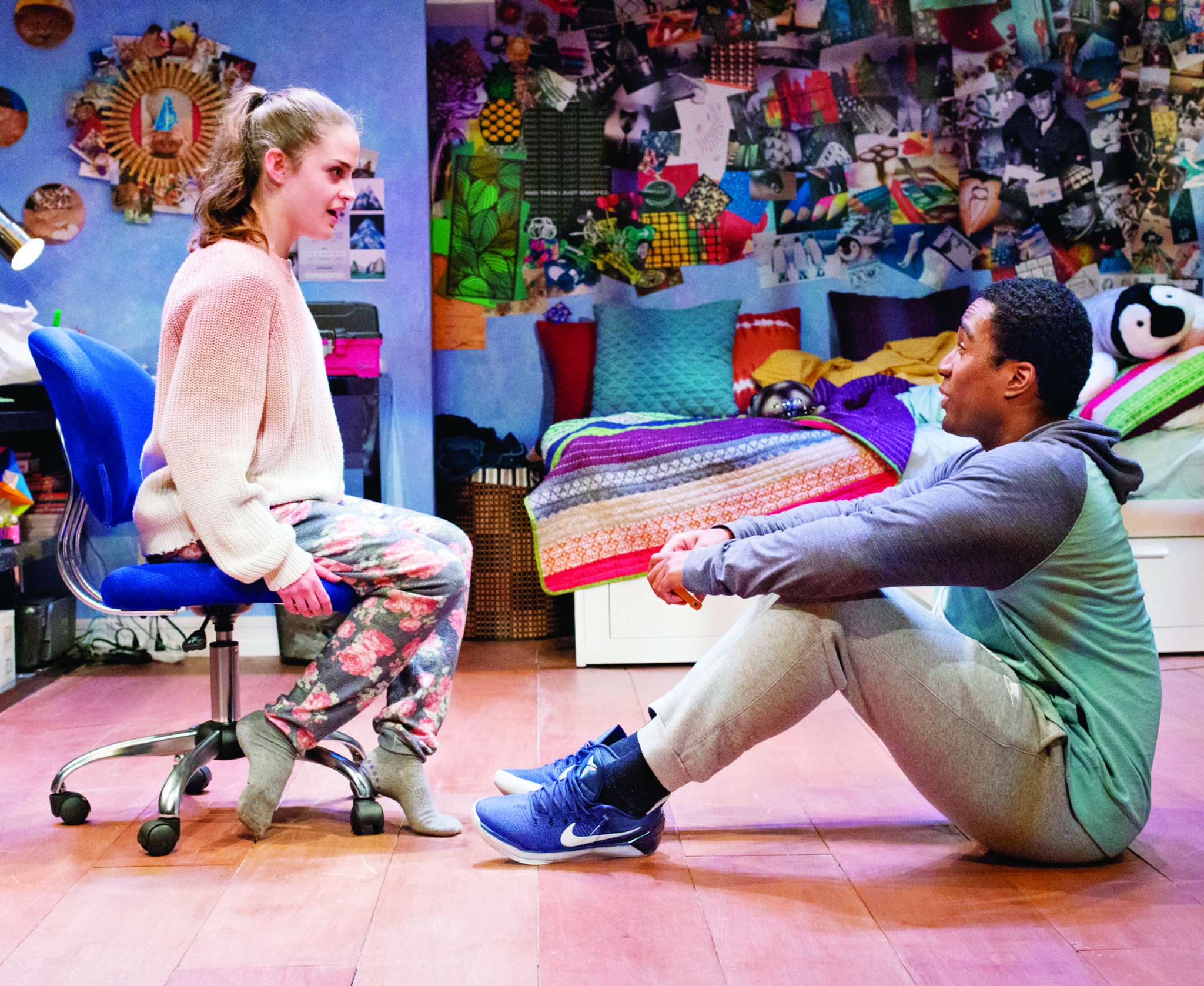 In Lauren Gunderson's winning, funny drama, two students — one a cynical, sharp-tongued, bedridden girl, the other a sunny, slightly nerdy athlete — are thrown together to complete a school project on the poetry of Walt Whitman, and their interaction takes unexpected turns. The show ends its run this weekend. — M.H.
7:30 p.m. Friday, 2 and 8 p.m. Saturday, 2 and 7 p.m. Sunday, People's Light, 39 Conestoga Rd., Malvern, $33 to $53, 610-644-3500, peopleslight.org.
Wallace Shawn's drama is a monologue by a well-to-do, erstwhile liberal New Yorker whose recollection of a fraught visit to a war-torn third-world nation causes him to question our first-world complicity in global suffering (while simultaneously settling for a "What is to be done?" status quo). Originally written as an experimental work to be performed in people's homes, it's a fine vehicle for theater director Jerzy Grotowski's idea of the "total act," which calls for actors to be unfiltered and self-revelatory in the moment, a theory that is the inspiration for Scott Rodrigue, who gives the confrontational 2007 piece a 2017 spin. — M.H.
7:30 p.m. Friday and Saturday, Plays & Players Theatre's Skinner Studio (third floor), 1714 Delancey Place. Tickets start at $1 (price increases with demand), 866-811-4111, www.playsandplayers.org.
KIDS
If the Plymouth Meeting Mall's Legoland simply isn't satiating your kids' Lego needs, check out Brick Fest Live, created by Northeast Philly dads. There're life-size models made entirely of Legos, a Ghostbuster Slime Lab where kids can get their hands dirty with scientific experiments, Lego playzones, famous movie cars (think the Batmobile) for all your selfie needs, and more. Legos — both vintage and new — will be for sale along with all of the attractions. — M.E.
10 to 6 p.m. Saturday and 10 a.m. to 5 p.m. Sunday, Greater Philadelphia Expo Center, 100 Station Ave., Oaks. $27.50, www.brickfestlive.com.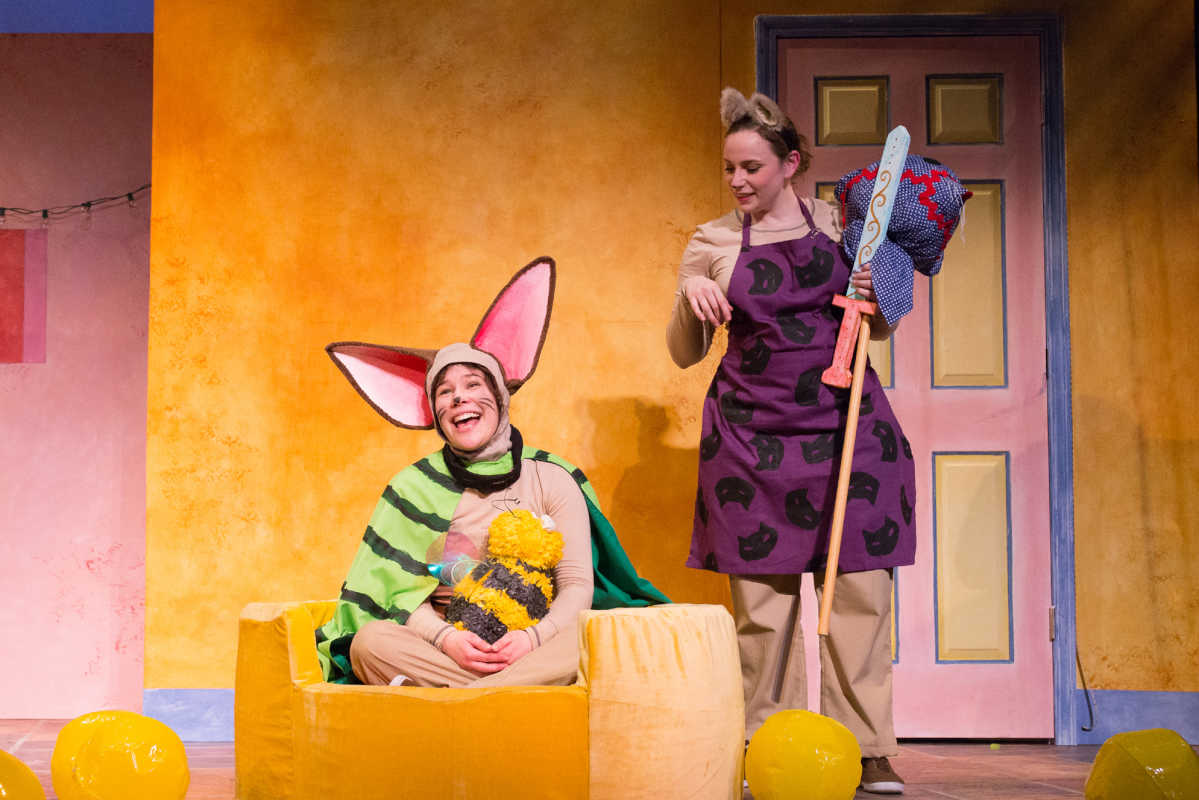 Based on Judy Schachner's books about the imaginative big-eared kitten, this hour-long musical by Linda Daugherty and Nick Martin follows his adventures as he imagines himself as Skippito Friskito, the greatest swordsdog in old Mexico. This Walnut Street Theatre for Kids production is best for ages 5 to 11. — M.H.
11 a.m. Saturday, Walnut Street Theatre, 825 Walnut St. $14.50-$16.50, 215-574-3550, walnutstreettheatre.org.
The beloved bruin clan stars in Family Matters, a musical in which they learn about keeping secrets, honesty, health, and safety. Lessons we all need, but this one is best for ages 2 to 10. — M.H.
11 a.m., 1 and 3 p.m. Saturday and Sunday, Bristol Riverside Theatre, 120 Radcliffe St., Bristol. $25, $10 students, 215-785-0100, www.brtstage.org.
This celebration of fantasy and fairy tales "in the green tree kingdom of Fairmountia" includes an invitation to attend dressed as your favorite princess, frog, troll — whatever alter ego you prefer. There will be picture opportunities in the royal carriage, dancing, art activities (sash-making), magic by Colorus the Wizard, and visits from Belle and the Beast, Paddington Bear, Lyle-Lyle Crocodile, and Curious George. — M.H.
11 a.m. to 3 p.m. Sunday, Please Touch Museum, Memorial Hall, Fairmount Park, 4231 Avenue of the Republic. $25, 215-581-3181, www.pleasetouchmuseum.org.
HISTORY
The Eternal City is turning 2,270 this year (according to mythology, it was founded in April 753 B.C.), and the Penn Museum is set to party, with gladiator fights, centurion demonstrations, lectures, gallery tours, toga-wrapping and laurel-wreath-making activities, and more. — M.H.
11 a.m. to 4 p.m. Saturday, Penn Museum, 3260 South St. $15, $13 for seniors, $10 ages 12 and younger, 215-898-4000, www.penn.museum.
JAZZ
The standout bassist, best known for his work with the Pat Metheny Unity Band, steps out on his own with a deft mix of hip-hop, rock, and soul elements into jazz. He performs at Chris' Jazz Cafe with his quintet. — M.H.
8 and 10 p.m. Saturday, Chris' Jazz Cafe, 1421 Sansom St. $25 (first set) and $20 (second set), 215-568-3131, www.chrisjazzcafe.com.
MUSIC
Philadelphia electronic musician, producer, vegan, and DJ Josh Wink has been turning esoteric brands of trance, techno, and micro-house into glorious, floor-stomping dance hits since the mid-1990s under several noms de plume (Winx and Size 9 included), all the while becoming an international sensation for his efforts. While a good portion of his most recent work has been captured in his Profound Sound series, his trembling tone and twittering rhythm is best served cold and in front of an appreciative dancing audience. — A.D. Amorosi
10 p.m. Friday, Coda, 1712 Walnut St. $15, codaphilly.com.
Two provocateurs for the price of one. Hurray for the Riff Raff are the New Orleans band fronted by Bronx-born, politically minded songwriter Alynda Lee Segarra, who explores her Puerto Rican roots and speaks out for queer pride on the band's new more-rock, less-folk The Navigator. Former Philadelphian Ron Gallo, now in Nashville, is the opener. He kicks out the jams with brio and a healthy dose of sarcastic humor on such standouts as "Young Lady, You're Scaring Me" and "All the Punks Are Domesticated" on Heavy Meta, his solo debut on the New West Label. — Dan DeLuca
8 p.m. Friday, World Cafe Live, 3025 Walnut St. $20. 215-222-1400, worldcafelive.com.
One of New Orleans' finest Second Line ensembles, the Hot 8 aren't frequent visitors to Philadelphia. But expect no shortage of cacophonous polyrhythm from the outfit led by sousaphonist Benny Pete. Over a two-decade career, the band, which was featured in Spike Lee's Katrina documentary, When the Levees Broke, has been struck by tragedy: Three members have died as a result of gun violence. New Orleans brass-bands music, however, is all about perseverance through partying, and the new Hot 8 album On the Spot — which includes covers of Sade and Stevie Wonder — makes a joyful noise. — D.D.
With Viva La Hop and Jim Stephens Full Tilt Boogie Band, 8 p.m. Friday, MilkBoy Philly, 110 Chestnut St. $20. 215-925-6455, www.milkboyphilly.com.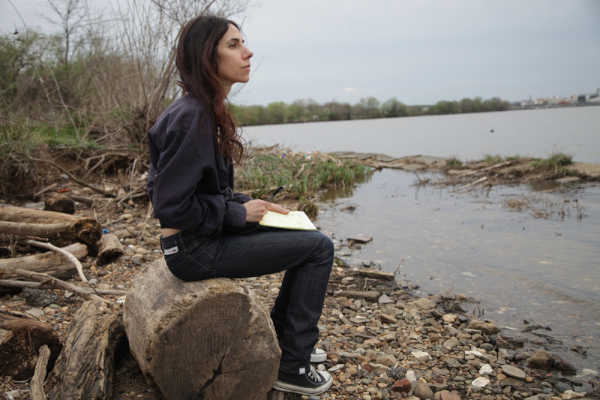 PJ Harvey has always been an intense, dramatic performer, steeped in earthy American blues and abrasive British punk, but also in theatrical art rock. She turned the recording of last year's The Hope Six Demolition Project into an art installation in London. She last headlined a solo show here in 2004, so Friday's sold-out Fillmore appearance qualifies as an event. Backed by a nine-piece band that includes longtime collaborators John Parish and Mick Harvey and a horn section (that she sometimes joins on saxophone), Harvey will draw mainly from Hope Six and 2011's Let England Shake, her most politically charged albums. They tackle timely global issues— war, poverty, gun violence — in songs fueled by anger and empathy. — Steve Klinge
8:30 p.m. Friday at the Fillmore, 29 E. Allen St. Sold out. 215-309-0150, thefillmorephilly.com.
You can call Marty Stuart a progressive traditionalist. He loves the history of country music and all its rituals and trappings, but he's not hidebound by them when making his own tunes. Just listen to his latest concept album, Way Out West, with his aptly named band, the Fabulous Superlatives. Produced by guitarist Mike Campbell of Tom Petty's Heartbreakers, the album is a sometimes trippy paean to the Golden State and environs, with broadly ranging sounds that evoke everything from the surf to the desert. — Nick Cristiano
With Sean McConnell, 7:30 p.m. Sunday, Colonial Theatre, 227 Bridge St., Phoenixville. $25-$42.50, 610-917-1228, colonialtheatre.com.