CRAFT FAIR
Spring Art Star Craft Bazaar
This massive show is a craft-fair fan's dream. The juried show draws together over 100 art and craft vendors selling one-of-a-kind finds along the Delaware River Waterfront. The two-day event also features a lineup of live music, DIY "Make and Take" stations, an array of food vendors, two full cash bars, and more. — Grace Dickinson
May 12-13, Great Plaza at Penn's Landing, 101 S. Columbus Blvd., pay-as-you-go, artstarcraftbazaar.com
OUTDOORS
Love Your Park Week
Celebrate Philly's array of vibrant parks by giving back during the annual Love Your Park Week. Over 100 parks across the area will host volunteer service days and cleanups, as well as other events that take advantage of the city's greenspace. From plant sales to bird walks to nature photography sessions, plenty of outdoor opportunities await. — G.D.
May 12-20, locations throughout Philadelphia, free, loveyourpark.org
FESTIVAL
New Hope Celebrates Pride
Special events, dance parties, concerts, and educational activities take over Bucks County during the annual New Hope Celebrates Pride Festival. The highlight of this multiday festival is undeniably the colorful Pride Parade that takes hundreds of visitors from Lambertville across the bridge into New Hope on Saturday, May 19. Floats, marching bands, and a 100-foot rainbow equality flag will cruise through the streets, creating a spirited experience that welcomes all to join in. Check the festival's website to view details about all of the events, including a high-heel drag race and a weeklong cocktail contest. — G.D.
May 12-20, parade begins at North Main Street and Arnett Avenue in Lambertville, N.J., and ends near 111 New St. in New Hope, free, newhopecelebrates.com/pridefest
Philadelphia Chinese Lantern Festival
More than 15,000 LED lights will illuminate Franklin Square as the Philadelphia Chinese Lantern Festival unfolds for its third year, returning with its signature 200-foot Chinese dragon and beloved panda, along with dozens of other all-new creations. In total, 28 groupings of more than 1,500 individual works of art will take over the park. Look forward to tropical birds, a fairy tree, a walk-through great white shark tunnel, a bicycle-powered elephant lantern, and other colorful designs, all crafted from artisans from China. Live performances, including juggling and contortion art, will also take place each night, and a Dragon Beer Garden will be open daily and run through 10 p.m.
Through June 30, Franklin Square, 200 Sixth St., $18 for adults, $12 for youth, historicphiladelphia.org/chineselanternfestival
Philadelphia Renaissance Faire
Break out your medieval wear and relive the magic of gothic Europe in Philadelphia's own Fort Mifflin. The 18th-century structure will host the city's annual ren faire for its final dates in 2018, bringing performers (including comics, musicians, and improvisational belly dancers) and vendors selling food and handmade goods to its historic grounds. — Thea Applebaum Licht
11 a.m. Saturday and Sunday, Fort Mifflin, 6400 Hog Island Rd. $20 one day adult ticket, $15 one day child ticket. www.phillyrenfaire.com/
KIDS
Aladdin
The classic story of Aladdin and Genie gets brought to life in a musical adaptation by Storybook Musical Theatre. Designed for those ages 3 and up, the show welcomes families to come out and enjoy a colorful performance inside the Gratz College Theater. — G.D.
May 9-20, Gratz College Theater, 7605 Old York Rd., Melrose Park, $14 for adults, $12 for children, storybookmusical.org
ROWING
Jefferson Dad Vail Regatta
Now in its 80th year, the largest collegiate regatta in North America returns to the Schuylkill. Students from 100 colleges and universities from the U.S. and Canada will go head-to-head across the two-day rowing event, which offers prime spectator spots all along the river's banks on Kelly Drive. — G.D.
May 11-12, along Kelly Drive, dadvail.org
ART
117th annual Student Exhibition at the Pennsylvania Academy of the Fine Arts (PAFA)
Following a preview party on Thursday, Friday marks the official opening of PAFA's 117th annual Student Exhibition, featuring works by the school's BFA students, third- and fourth-year undergraduates, and second-year MFA students. The nationally celebrated student exhibition brings a chance to purchase one-of-a-kind paintings, sculptures, and other works of art from budding talents and potential future Monets and Renoirs. — G.D.
May 11-June 3, Pennsylvania Academy of the Fine Arts, 118-128 N. Broad St., $15 for adults, $8 for youth ages 13-18, pafa.org/exhibitions
FOOD
Night Market Philadelphia
Night Market Philadelphia, the city's traveling food-truck party, kicks off the season this Thursday, descending upon the neighborhood of Burholme. The delicious street festival brings together eats from trucks, vendors, and restaurants citywide, including Night Market newbies House of Cupcakes, Royal Zarasa, and Original 13 Ciderworks. Get ready for a night of dining al fresco while strolling the streets of Northeast Philadelphia. — G.D.
Thursday, Cottman and Rising Sun Avenues, pay-as-you-go, thefoodtrust.org/night-market
MUSEUM
Racing: A Need for Speed
Opening on Saturday, the Mercer Museum's newest exhibition, Racing: A Need for Speed, invites visitors to explore the colorful racing history within Bucks County and the Delaware Valley. From the footraces of early Native Americans and colonists to the horse tracks of the 1800s to the auto speedways and bicycle velodromes of the 20th century, the display explores the evolution of racing, including some interactive opportunities to test your own skills and speed. Original race cars, vintage cycling gear, harness-racing sulkies, and other racing items will also be on display. — G.D.
Opens Saturday, Mercer Museum, 84 S. Pine St., Doylestown, mercermuseum.org
CLASSICAL MUSIC
Piffaro
Piffaro, the Renaissance Wind Band, presents music of medieval Poland, with glorious chants from the 13th through 16th centuries. The brilliant ensemble will be joined by the award-winning vocal ensemble Peregrina, taking us back to some of the oldest known Eastern European songs.
7:30 p.m. Friday at Philadelphia Episcopal Cathedral, 38th and Chestnut Streets and 7:30 p.m. Saturday, Presbyterian Church of Chestnut Hill, 8585 Germantown Avenue, $29-$49, 215-235-8469, piffaro.org.
Philadelphia Sinfonia Chamber Players
The outstanding ensemble of young musicians performs under the baton of Danielle Garrett. Philadelphia Orchestra violinist Richard Amoroso will solo in sections of Vivaldi's Four Seasons, and the ensemble will also perform music of Franck, Saint-Saëns, Johann Strauss, Tchaikovsky, and Haydn's Symphony No. 104 (the London version).
3 p.m. Sunday at First Presbyterian Church in Germantown, 35 W. Chelten Avenue, free-will offering, 215-351-0363, philadelphiasinfonia.com.
MUSIC
Tav Falco's Panther Burns
Filmmaker, photographer, and psychedelic noir rockabilly singer Tav Falco is deeply associated with Memphis. But guess what? The songwriter behind both last year's A Tav Falco Christmas and the 2015 gothic South photography book Iconography of Chance: 99 Photographs of the Evanescent South is actually a native Philadelphian. He was born here Gustavo Antonio Falco in 1945, before moving to Arkansas as a boy. On his rare hometown show (of sorts), he'll be joined by Easton-based Original Sin and RunHideFight guitarist Brother JT, who's just released the new Tornado Juice on the Thrill Jockey label. Jo Kusy opens. — Dan DeLuca
7 p.m. Friday at Kung Fu Necktie, 1248 N. Front St. $15. 215-291-4919. kungfunecktie.com
Marshmello
If rock and avant-pop can host its share of masked and anonymous players, it would seem only right if EDM did the same. While deadmau5 is still a force with his techno-rat disguise and Daft Punk exist as mere silver helmets and robot-biker outfits, DJ/producer Christopher Comstock (Marshmello) has taken anonymity a step further with his Sta-Puff headgear and its X-ed out eyes. Beyond that level of facelessness, however, Marshmello traffics in a deep, bass-heavy electronic groove that is easily recognizable whether it is his thick remixes of fellow electro men (e.g., Zedd's "Beautiful Now" and Jack Ü's "Where Are Ü Now"), hip hop collaborations with rappers Logic and the Migos crew, or his own steely, mellifluous singles such as "Alone." — A.D. Amorosi
7 p.m. Saturday at Festival Pier Columbus Boulevard & Spring Garden Street. $39-$55, festivalpierphilly.com
Greta Van Fleet
No, this is not a solo female act. Greta Van Fleet are a precocious male rock foursome from Michigan – the members range in age from 19 to 22 – who are making a lot of noise, literally and figuratively. The Led Zeppelin influences are immediately apparent, especially in singer Josh Kiszka's piercing, Robert Plant-like voice. But, as evidenced by live performances and its double EP, From the Fires, the group exudes a brash charisma and is already well on its way to absorbing its influences into a dynamic sound of its own. And as a tour-de-force version of Sam Cooke's "A Change Is Gonna Come" shows, Greta Van Fleet's inspiration comes from more than just British blues-rock progenitors. — Nick Cristiano
With Dorothy, at 8:30 p.m. Saturday at Electric Factory, 421 N. Seventh St. Sold out. 215-627-1332, www.electricfactory.info.
Wye Oak
After three albums that established Jenn Wasner as an indie-rock guitar hero, Wye Oak devoted their fourth, 2014's Shriek, to radio-friendly electronic pop. Following 2016's overtly transitional mini-album Tween, the Baltimore-based duo of Wasner and drummer/keyboardist Andy Stack returned this year with The Louder I Call, the Faster It Runs, which splits the difference between Wye Oak's early, more aggressive approach and Shriek's smooth sheen. It works: The album feels like a culmination rather than a hybrid. Songs such as the title track, "Lifer" and "Say Hello" pulse with excitement, while "Join" is a gentle, slightly twangy ballad. Philly's Palm, whose new Rock Island is full of asymmetrical rock with echoes of Dirty Projectors, opens. — Steve Klinge
8:30 p.m. Monday, Union Transfer, 1026 Spring Garden St. $20. 215-232-2100, utphilly.com.
Courtney Barnett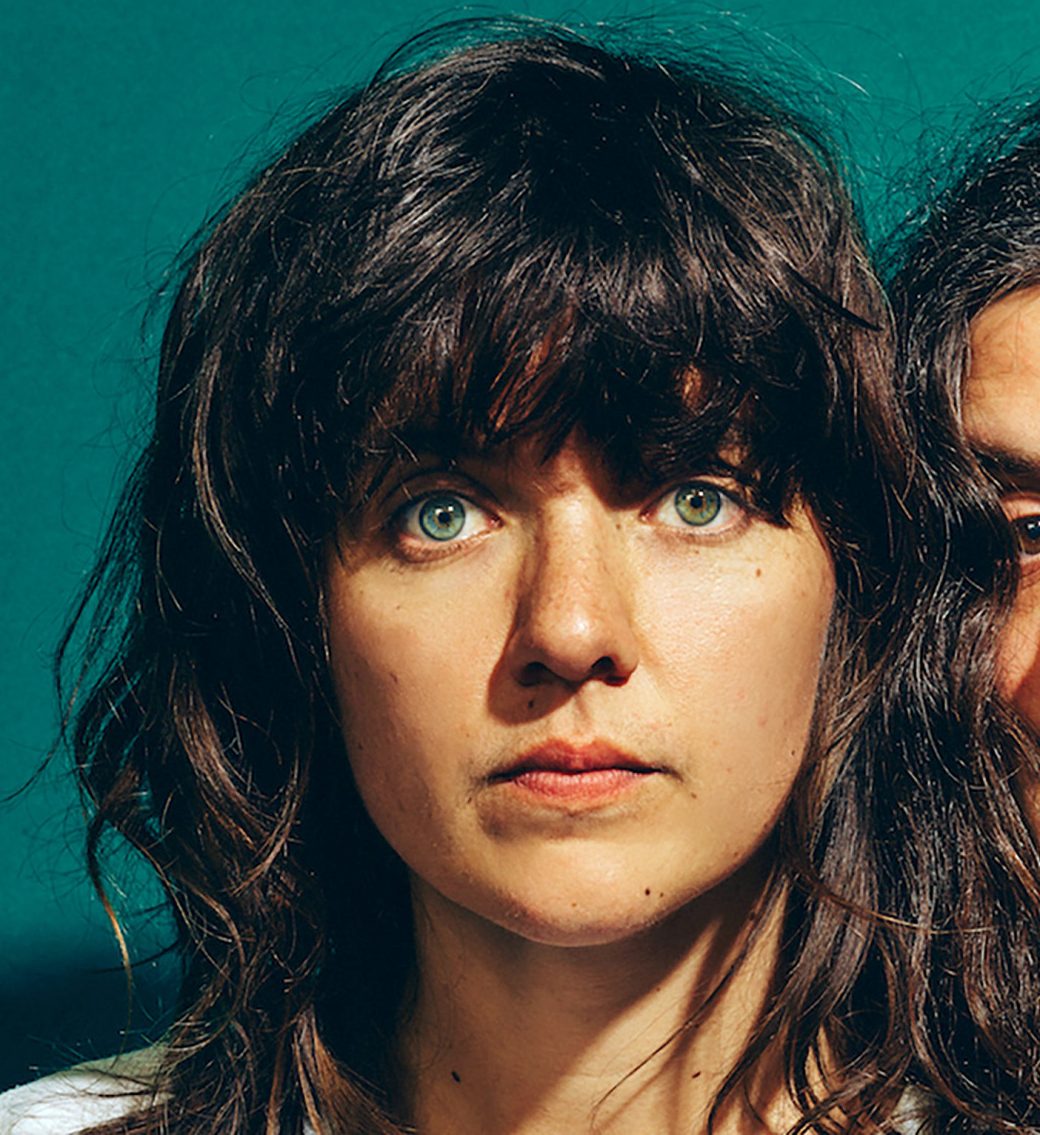 After getting her kicks with Philadelphia rock hero Kurt Vile last year on their dual album Lotta Sea Lice, Australian wordsmith and guitarist Courtney Barnett is back on the solo path with Tell Me How You Really Feel, her new album, which comes out Friday. Early returns looks promising in the form of "City Looks Pretty," "Need a Little Time," and "Nameless, Faceless," the first three songs released. Barnett has Philly appearances scheduled on Wednesday at the Non-Comm festival and at Union Transfer to mark the occasion, and don't be surprised by a drop-in by her not currently on tour buddy Kurt, who's played in town with Yo La Tengo and John Prine of late. — D.D.
12 p.m. on Wednesday at Free at Noon at World Cafe Live, 3025 Walnut St. 215-222-1400. With Titus Andronicus. xpn.org/event/non-comm. And 8:30 p.m. Wednesday at Union Transfer, 1026 Spring Garden St. Sold out. 215-232-2100. utphilly.com