On Wednesday, January 9th, head over to Silk City to enjoy the eclectic sounds of some of Philly's most talented artists. The show features a range of wildly gifted musicians, each offering their own unique vibes. The stellar line-up includes: The Paxtons, SËLA, Black Spade, Suzi Analogue and DJ Gianni Lee.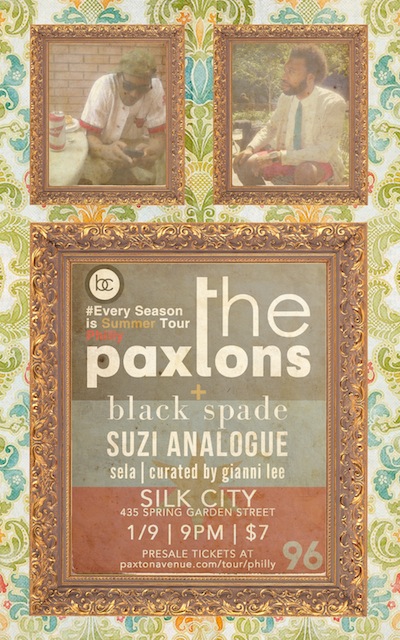 This particular event is the Philadelphia leg of The Paxtons' #EverySeasonIsSummer tour and is sure to be a spectacular show.
Drink specials include $2 Narragansetts and $3 Jim Beams. There will be a $7 cover, and doors open at 9 pm.
Purchase your advanced tickets now.