Stop by everybody's favorite burger joint tonight to kick off the first night of #faymeproblems karaoke night at PYT.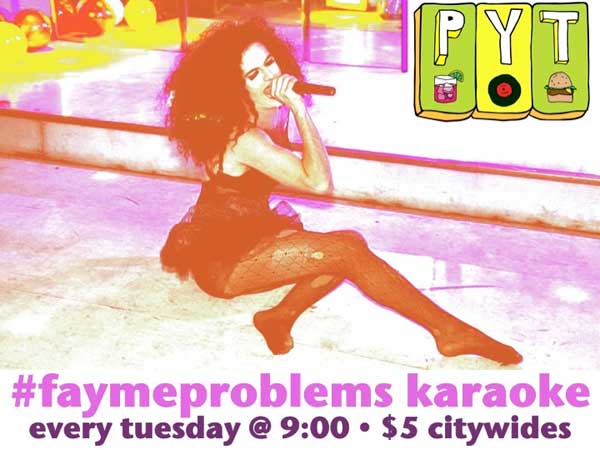 Starting at 9 pm and continuing on until 1 am, guests will be able to come and sing their hearts out while enjoying the dining delights and some awesome drink specials (hello, $5 Citywides!) from PYT. The event is brought to you by Philadelphia Karaoke presented by John Durkin of All Around Sound Entertainment.
Your hostess for the night will be the ever-so-fabulous Tammy Faymous, who promises to bring you hairy, diva, hipster drag every single Tuesday. Tonight's special guest will be the fierce Serena Starr + se7en.
Warm up those vocal chords and show us what you've got.