Ladies – we all have a love/hate relationship with Valentine's Day.
Sometimes, the best way to spend it is not with a significant other, but with your best gal pals. Thanks to Leslie Knope for its popularization, Spodee Wine is hosting their very own Galentine's Day event that's sure to warm your heart.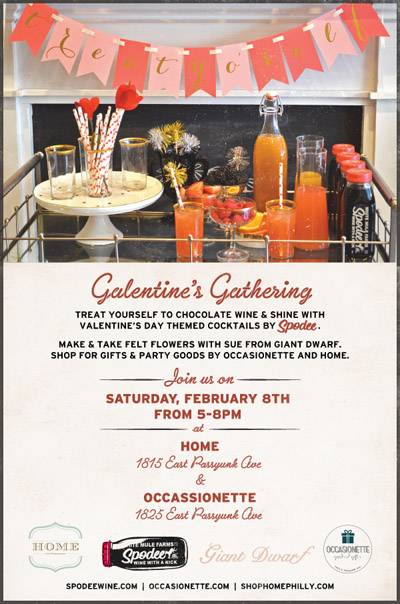 This Saturday, Feb. 8 head down to Suth Philadelphia from 5-8 p.m. and "treat yo self" to Valentine's Day-themed Spodee Wine cocktails, treats and get crafty with Sue from Giant Dwarf, who will show you how. You can also shop gifts and party goods by Home (1815 East Passyunk Ave.) and Occasionette (1825 East Passyunk Ave.)
And if you're still asking yourself, "What is Galentine's Day?" well...