The time has come once again to bid adieu to 2013. Surely, a year filled with twerkin' Mileys, Amanda Bynes meltdowns, and Beyonce secret albums calls for a big toast! Check out some of these local parties in the gayborhood and join us in singing "Auld Lange Syne" (don't ask what it means) as the glittery ball drops.
iCandy (254 S. 12th St.)
iCandy is serving us a New Year's cocktail with a dash of mystery this year with a Masquerade Ball. There will be reduced admission at door if you wear a mask (complimentary masks will also be provided) and drink specials galore with $1 Jello shots, $3 Coors Light, $5 3 Olives, beads, party favors and much more. Try not to lose your sparkly slipper at the stroke of midnight; Prince Charming may be too drunk to find you.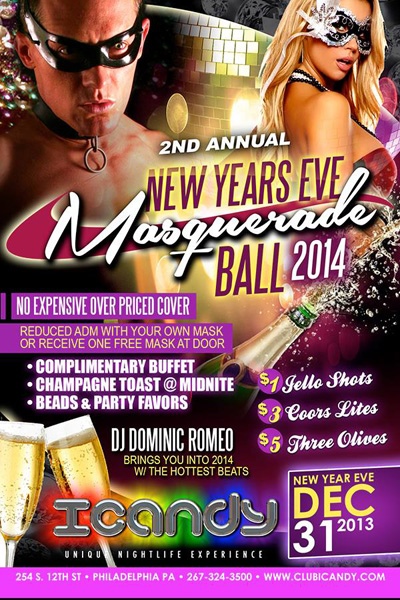 Stir (1705 Chancellor St.)