The Philadelphia Fashion Incubator is a non-profit organization that helps skilled and deserving designers launch their businesses. Starting on February 7th and running through the 14th, Knit Wit will be hosting a pop-up shop in support of this brilliant organization.
Doors are open Monday through Saturday from 11 am – 6 pm, and on Sunday from 12 pm – 5 pm.
It's the perfect opportunity to makes sure your wardrobe is fresh for spring.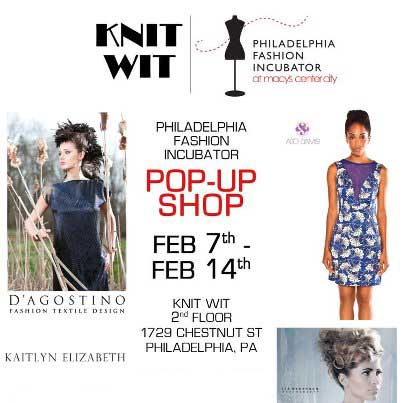 Philadelphia Fashion Incubator Pop-up Shop at Knit Wit 1729 Chestnut St. 2
nd
floor February 7 – 14
th
Pay as you go