This Thursday, get ready for your favorite ladies to bring you a night of burlesque, oddities, and babes who play beats. Factory Girls is back with a few surprises in store.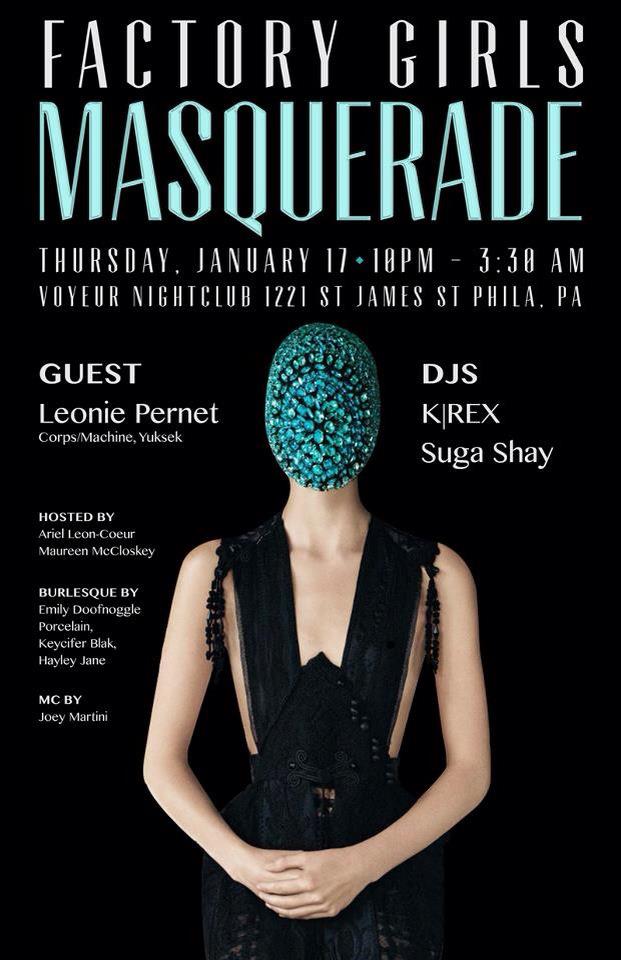 This week, Factory Girls will be transitioning from the Barbary to VOYUER NIGHTCLUB, but that's not all, they've also got a special guest appearance. Get psyched for guest DJ Leonie Pernet who has traveled from Paris, to Brooklyn and now to Philly for one night only.
Pernet is a multi-faceted talent who can produce, play the drums (for Yuksek), DJ and throw the biggest and baddest parties in Paris.
As always, your resident DJs K|Rex and Suga Shay will be in the building, as will your hosts Ariel Leon-Coeur & Maureen McCloskey.
You won't be able to take your eyes off of the burlesque amusements for the evening: Emily Doofnoggle, Porcelain, Keycifer Blak and Hayley Jane with MC Joey Martini.
Get there early for $1 PBRs and $3 Wells until midnight, and make sure you are lookin' right because Marie Alyse and Harry Paris will be there to capture it all.
Also, make sure to congratulate Suga Shay on placing in the Red Bull Thre3style DJ Battle last week. She really did her thing and represented the ladies of Philly.
Factory Girls: Masquerade Voyuer Nightclub: Main Floor 1221 St. James St. Thursday, January 17 10 pm – 3:30 am $5