This Thursday, get ready for your favorite ladies to bring you a night of burlesque, oddities, and babes who play beats. Factory Girls is back with a few surprises in store.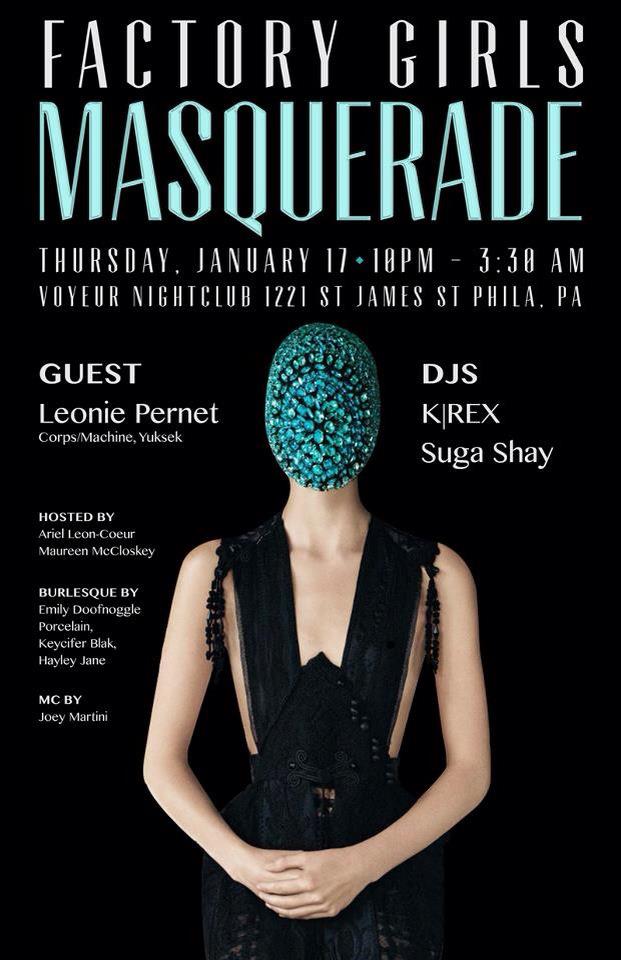 This week, Factory Girls will be transitioning from the Barbary to VOYUER NIGHTCLUB, but that's not all, they've also got a special guest appearance. Get psyched for guest DJ Leonie Pernet who has traveled from Paris, to Brooklyn and now to Philly for one night only.
Pernet is a multi-faceted talent who can produce, play the drums (for Yuksek), DJ and throw the biggest and baddest parties in Paris.