Every year Making Time hosts the ultimate holiday weekend parties at Bamboo Bar.
With summer coming to a close, MT will be throwing their epic annual Labor Day Weekend RAD-B-Q. The party name says it all. Dave P, Sammy Slice, Dave Pak, Mike Z, the Rock Tits DJs and the Broadzilla DJs will rock your Sunday late into the evening starting off with FREE Heineken and Tecates and $5 ½ Fishbowls from 7 – 9 pm.
Oh, those Fishbowls.
We must not forget to mention that you'll be dancing and hanging poolside all night while Ricardo of Klip Collective dazzles your mind with outrageous video projections to set the party vibes off right.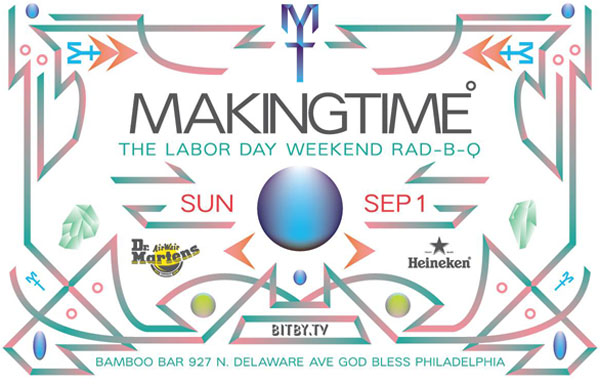 Tickets are $8 in advance and $10 at the door. You can also purchase tickets, service charge free, at The Last Drop Coffee House located at 1300 Pine street or at Doc Martens located at 1701 Walnut street.
RSVP and invite your friends on Facebook here.
Sunday, September 1
at Bamboo Bar, 927 N. Delaware Ave.6 pm - 2 am, 21+, $8 in advance, $10 at the door