Who said a dollar can't get you anywhere these days? Fish out those crumpled dollar bills from your pocket or the bottom of your bag. Heck, even take that 2 dollar bill out of the scrapbook your mom made for you, because Making Time presents $2 Bill with Philly's own Sun Airway this Friday, Oct. 5th.
We want to celebrate the beginning of October and our favorite season the only way we know possible, with good tunes floating through our ears. Sun Airway released their sophomore album "Soft Fall" on Tuesday, and the title's kind of perfect, don't ya think? Not to mention, the night will serve as the band's record release party, which only makes sense since the inspiring album began in songwriter/producer Jon Barthmus's home right here in Philadelphia.
I don't think anybody would pass up vinyls (which will be available, and in purple!) and a hometown record release party, so make sure to join us this Friday at Voyeur, 9pm, with just 2 dollars in hand.
And as always, our resident DJs, Dave P and Sammy Slice, Dave Pak, Mike Z, Joel Flood, Russ Alexander, Steve Vena, The Broadzilla DJs and Tony Modica will be at it all night!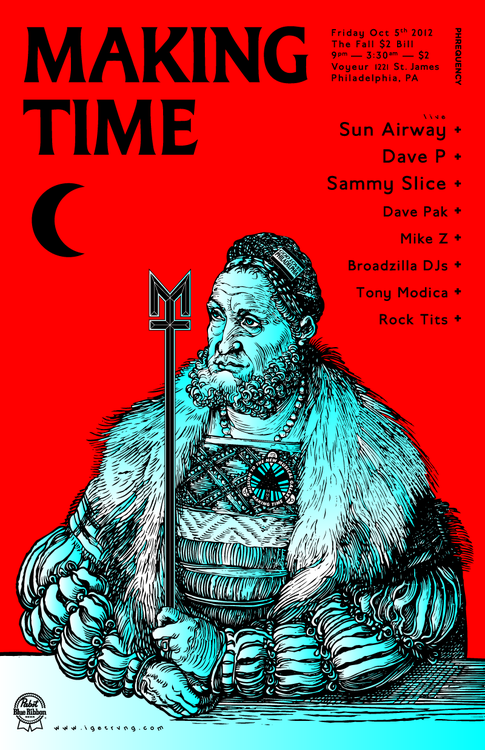 @ Voyeur 1221 St. James St. Philadelphia, PA 9pm-3:30am $2 at door Free PBR and Sailor Jerry Rum Drinks 9-11