It's that time of the year where we attempt to empty and clean our homes in preparation for the warmer seasons.
While we'll spend much of our time clearing out old odds, ends and furniture, and spending money on top-notch cleaning supplies and junk moving services, we sometimes end up cleaning out or wallets and pockets in the process. Fret not because Brewerytown's "Dollar Days on the Avenue" event is quickly approaching.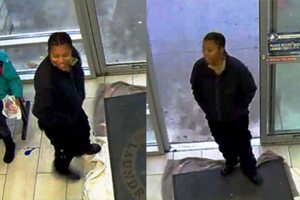 On Thursday, Mar. 20, which happens to be the first day of spring, from 5:30-7:30 p.m., you can peruse the many wonderful businesses of West Girard Ave., between 26th and 31st streets, where restaurants, nail salons, bottle shops, cafes and retail stores will be selling items for $1, $3, and $5.
Here is a list of participating businesses:
Lemon Tree Jamaican Restaurant (2629 W. Girard Ave.)
Butter's Soul Food (2821 W. Girard Ave.)
Chicken Master (2825 W. Girard Ave.)
High Point Café (602 Carpenter Ln.)
Brewerytown Beats (1205-7 N. 29th St.)
Valley View Vintage Consignment Store
Rita's Water Ice (2829 W. Girard Ave.)
RyBrew (2816 W. Girard Ave.)
Shifty's Taco (2730 W. Girard Ave.)
Brewerytown Bikes (2819 W. Girard Ave.)
Lucky Goat Café (888 N. 26th St.)
Teaful Bliss (918 N. 28th St.)
Luxxe Nail Spa (2819 W. Girard Ave.)