Every weekend since June, the Brooklyn Flea Market has been setting up shop in the Piazza for an outdoor shopping experience unlike any other in our area.
Vintage house goods, beautiful second hand clothing, one-of-a-kind jewelry, arts and crafts hand picked and created by local vendors are just some of the items that can all be found at this outdoor event.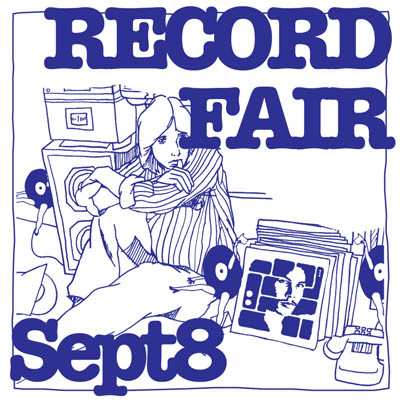 On Sunday, September 8, the Market will be adding tons of records into the mix for one of Philadelphia's largest record fairs. Vinyl junkies can get their fix as they dig through endless crates of hard to find wax. The records will be sourced from Other Music, Famous Class, Zeke Baker, Mexican Summer, Raelian Raecords, Siltbreeze, Main Street Music and Molly's Books & Records. Local DJs will be soundtracking the day with perfectly curated sets that will make the vinyl hunt even more enjoyable.
Oh, but there's just one more thing. There will be a pop-up beer garden featuring delicious brews from Dogfish Head craft brewery. Outdoor shopping, music and beer – yes, please!