Update: Due to inclement weather, the Cinco de Mayo block party at the Piazza at Schmidt's Commons has been postponed until Sunday, May 7 at 1 p.m. The original posting continues below:
Way back on May 5, 1862, the Mexican army beat down French forces at the Battle of Puebla, spoiling Napoleon III's plans to establish a satellite state for France in Mexico. This week, we will celebrate with margaritas.
Cinco de Mayo isn't Mexican Independence Day (that's actually Sept. 16), but it is a historical reason to go out, especially if it's on a Friday, like this year. We've rounded up some of Philly's Cinco de Mayo celebrations, from all-out block parties to quiet drink specials. Plan your holiday accordingly.
The Pennsylvania Horticultural Society's pop-up gardens return this year with a Cinco de Mayo-themed event at 15th and South Streets. Operated by South Philly's Cantina Los Caballitos, this season's flagship pop-up will feature burritos, bowls, Mexican street corn, jicama, and watermelon salad, black bean hummus, and Mexican hot dogs. And, yes, there will be a mariachi band.
5 to 10 p.m. Friday, 15th and South Streets. Pay as you go, phsonline.org/popups.
El Rey observes the holiday with its third annual Cinco de Mayo block party, which will shut down the 2000-2100 block of Ranstead Street from 1 to 11 p.m. The event will be family-friendly from 1 to 4 p.m., complete with a mariachi performance from Pedro Villaseñor starting at 2 p.m. DJ Gun$ Garcia takes over at 6 p.m. Executive chef Dionicio Jimenez's special holiday menu — with nachos, tacos, guacamole, and select beers and margaritas — will be available all day.
1 to 11 p.m. Friday, El Rey, 2000 Ranstead St. Pay-as-you-go, elreyrestaurant.com.
Bowling might not be the first thing that comes to mind when you think of Cinco de Mayo, but you might just need a few more cervezas. Revolutions will run a special menu for the holiday, featuring $3 Coronas, $5 margaritas and tequila shots, $6 loaded Coronas (that's a Corona with a shot of Bacardi), $5 chips and salsa and chicken fajita soup, and $10 Southwest salads and "Sombrero" burgers.
Starts at noon Friday, Revolutions, 1009 Canal St. Pay-as-you-go, revolutionsbowl.com.
Lolita is welcoming Cinco de Mayo with open arms — plus $6 blood-orange margaritas, 3 for $10 tacos (Cholula-fried chicken, carnitas, or grilled portobello), and $10 nachos. A late-night visit might be your best bet, with $8 "Mexico City Wides" — consisting of a can of Tecate beer, a shot of tequila, and one carnitas taco — from 11 p.m. to 1 a.m. Regular happy hour runs 3 to 4:30 p.m.
Starts at noon Friday, Lolita, 106 S. 13th St. Pay-as-you-go, lolitaphilly.com.
This Center City spot is keeping it simple for Cinco with a Mexican beer-tap takeover running all day. Starting at 11:30 a.m., Mission Taqueria will offer thirsty guests $5 drafts of five different beers: Corona, Beerito from Oskar Blues, Pacifico, Modelo Especial, and Sierra Nevada Otra Vez.
11:30 a.m. to midnight Friday, Mission Taqueria, 1516 Sansom St. Pay-as-you-go, missiontaqueria.com.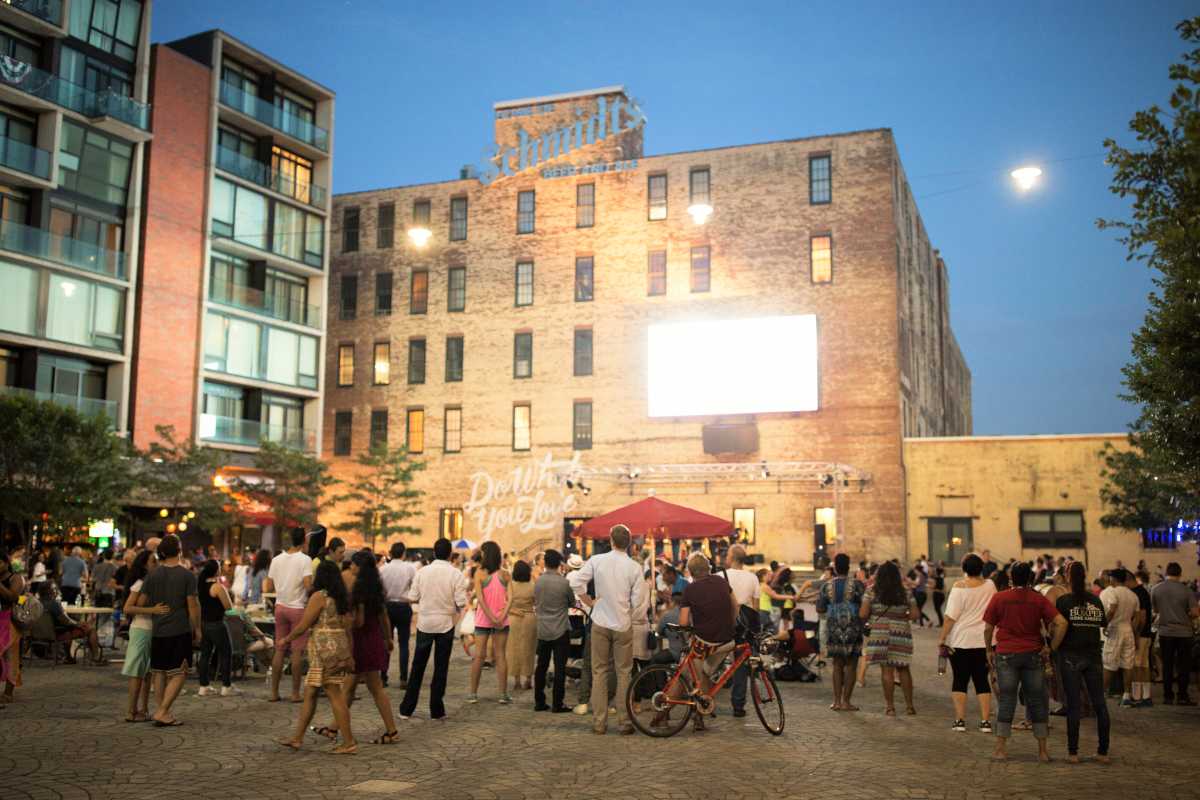 Schmidt's Commons will host a five-hour Cinco blowout starting at 5 p.m., and this one is expected to be extensive. In addition to traditional Mexican dancers Ballet Folklórico Yaretzi and live music, the evening will also feature free salsa lessons just before an outdoor dance party. Foodwise, be on the lookout for a new food truck from Revolution Taco, Mexican street corn and fried plantains from Gunners Run, and pulled-pork sliders from El Camino Real, among other items. Margarita, cerveza, and cocktail specials will also be available.
5 to 10 p.m. Friday, the Schmidt's Commons, 1001 N. Second St. Pay-as-you-go, theschmidtscommons.com.
Nick's Old City brings back its own Cinco de Mayo celebration for its second year, and the focus will be on beef and beer. For drinks, the restaurant will offer $5 Pacifico drafts, $12 buckets of Modelo (five beers), and $4 Corona/Corona Light bottles. If you're peckish, Nick's will also have $2 tacos (beef or chicken), $4 chips and salsa, and $8 fajita chicken empanadas.
Opening 11 a.m. Friday, Nick's Old City Bar & Grille, 16 S. Second St. Pay-as-you-go, nicksroastbeefbarandgrille.com.
Margaritas take center stage at the Little Lion, which will offer $6 glasses of watermelon, strawberry, blueberry, and classic marguaritas all day. A chorizo burger is the special of the day and comes with a chorizo patty stuffed with cheddar cheese, plus a fried egg and chips and salsa, for $10.
Opening 11 a.m. Friday, The Little Lion, 243 Chestnut St. Pay-as-you-go, thelittlelionphilly.com.
King of Prussia folks can celebrate their Cinco de Mayo at Bahama Breeze, which will host a party at its mall location. Entry costs $10 and gives guests access to $5 margaritas, $3 bottled beer, two-for-$5 tacos and empanadas, and live music and games.
3 p.m. Friday to 1 a.m. Saturday, Bahama Breeze Island Grille, 320 Goddard Blvd., King of Prussia. Pay-as-you-go, bahamabreeze.com.
The Taproom on 19th has teamed up with South Philly Mexican food favorites South Philly Barbacoa and El Compadre for a special, all-day menu. The trio will offer $7 traditional and "South Philly Style" tortas throughout the day, the latter of which uses the torta buns at El Compadre. Not in a torta-kinda mood? Look for the $15 chorizo burger, $8 sala verde nachos, and $5 margaritas.
Opening 11 a.m. Friday, Taproom on 19th, 2400 S. 19th St. Pay-as-you-go, taproomon19th.com.
The Cambridge is going a little fancy for its Cinco celebration, thanks to watermelon-mint and charred-pineapple and Thai chili margaritas just for the holiday. For something a little more substantial (and less intoxicating), check out the ranchero chicken tacos ($9), poblano tostadas ($6), and queso fundido ($8).
Opening 4 p.m. Friday, the Cambridge, 1508 South St. Pay-as-you-go, cambridgeonsouth.com.
For something a little more family-friendly, chain restaurant Moe's will offer an alcohol-free version of the classic margarita, known as the "Moe-Rita." No booze, but the beverage does have limeade, lemonade, orange, and original margarita flavorings. Don't worry, though, if you can't get through the day sober: Moe's recommends its Moe-Rita as a mixer for a more adult drink.
Opening at 11 a.m. Friday, Moe's Southwest Grill, various locations. Pay-as-you-go, moes.com.