Gabrielle Bonghi, Philly.com
This weekend marks the spring edition of R5 Production's Punk Rock Flea Market.
Kate Bracaglia, Philly.com Music Blogger
What we're hitting up this week
Gabrielle Bonghi, Philly.com
The upper deck of the Moshulu opens up this Friday, May 17 for a party you don't want to miss.
Gabrielle Bonghi, Philly.com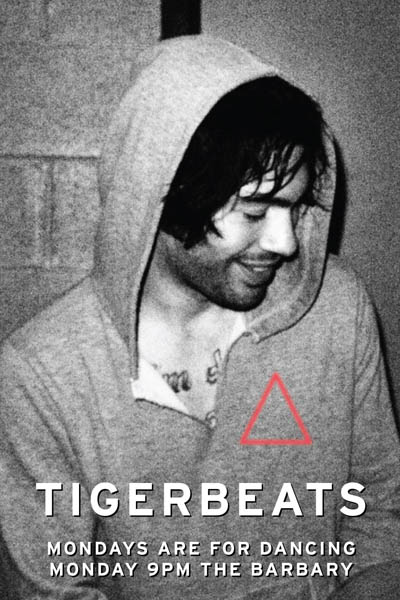 In 2009, a party began at The Barbary that was unlike any other. Tigerbeats, the original indie-dance party, has become a Monday night Philly staple for the last four years. Every single Monday, attendees have been treated to cold cans of PBR and the most rockin' dance tunes out there.
Gabrielle Bonghi, Philly.com
This particular Friday calls for major outdoor hangs and delicious adult beverages. Luckily, The Magic Message DJs are bringing you all of those things at Marathon Grill's outdoor happy hour. Jeffrey Bouchard and Shearn on the ones and twos while guests can enjoy some seriously stellar drink and food specials.
Gabrielle Bonghi, Philly.com
We've been itching to get ourselves back over to Morgan's Pier to enjoy the venue's wondrous outdoor vibes! With temperatures looking to be pleasant and mild, nothing is stopping us.
Gabrielle Bonghi, Philly.com
On Friday, May 17th, Drexel's award winning Mad Dragon Records celebrates a whole decade of being one of the most awesome student run labels on the planet.
Colin Kerrigan, Philly.com Photographer
Tomorrow, waterfront venue and club, Morgan's Pier, re-opens for the warm season. Once again, R5 Productions will host a number of free concerts throughout the summer.
Kate Bracaglia, Philly.com Music Blogger