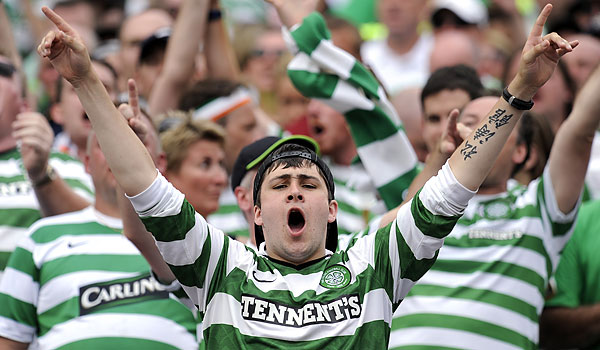 Fans at Lincoln Financial Field Saturday afternoon made plenty of noise, but Celtic and Real Madrid only drew a crowd of 34,018 - about half of the stadium's capacity. (Michael Perez/AP)
As I walked through the Sports Complex parking lots en route from the subway exit to Lincoln Financial Field on Saturday afternoon, I couldn't help noticing a distinct lack of buzz - and a distinct lack of people.
It was about two hours before kickoff at that point. That's a fair amount of time, but for most big soccer events at the Linc - especially on weekends - the tailgate scene is in high gear by then. This time, I heard a few air horns and car speakers, but most of the rest of the crowd was pretty tame.