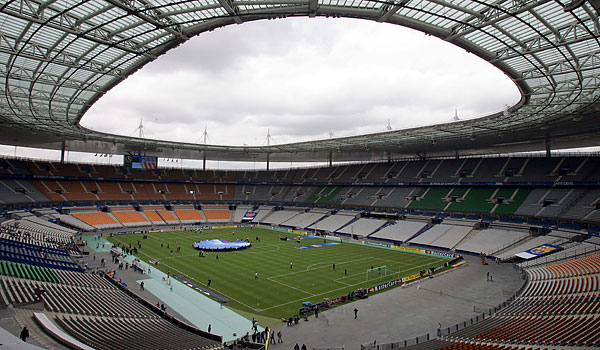 The Stade de France just outside Paris could play host to a friendly match between the United States and France next month. (AP file photo)
UPDATE: France (just barely) did its part, coming from behind to secure a 1-1 draw with Bosnia that qualified them automatically for Euro 2012. Now we wait to see what happens tonight with the U.S.
As the United States men's national team gets set to play Ecuador at Red Bull Arena in Harrison, N.J., tonight, word is leaking out about what might be the national team's next friendly match.