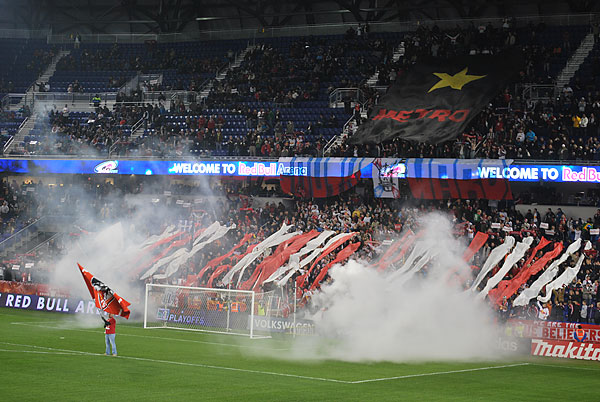 Amid the pregame tifosi from the Empire Supporters' club, a sign (literally) that New York's MLS club has yet to escape its past. (Jonathan Tannenwald/Philly.com)
HARRISON, N.J. - At the start of the MLS Cup playoffs, a lot of people believed that this would finally be the year that New York and Los Angeles would meet in the championship game. But not for the first time, the club in the league's largest and most important market failed to hold up its end of the bargain.
The Red Bulls were dismissed from the playoffs by the San Jose Earthquakes, and above all by Philadelphia native Bobby Convey. He scored two goals and assisted on the decisive third, giving San Jose a 3-1 win at Red Bull Arena and a 3-2 aggregate win in the two-game series.