Some of you may have heard about the movie on the Sons of Ben that's been in the works for a while now.
In this morning's Inquirer, Jeff Gammage writes an extensive profile of the movie and its director, Jeff Bell, in today's paper. There are a lot of details about how the movie has come together, and a good look back through the Union's still-brief history.
The story got very good play on the front page of the Inquirer's local news section: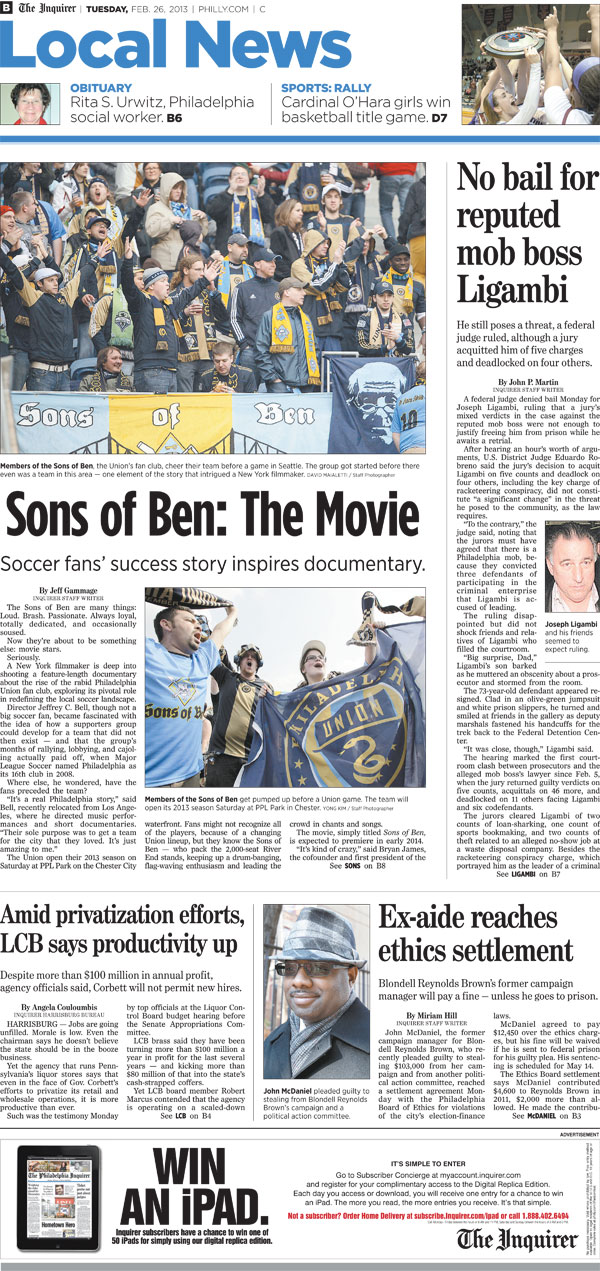 There have also been a few trailers published so far with highlights of the film. You can watch them below.
And I should note that I was interviewed for the movie last year. If, somehow, that footage makes it into the final product, you'll find out why I do so much radio work. But I am looking forward to seeing the film when it all comes together.