Archive: September, 2012
Jonathan Tannenwald, Philly.com
By now, you've probably seen John Smallwood's column on Freddy Adu in today's Daily News.
Coincidentally, Ives Galarcep also published an analysis piece about Adu on his blog this morning. It has an interesting twist. Galarcep posted a nearly 12-minute video of setup passes Adu has delivered this year that were not converted into goals by teammates.
Obviously, it's impossible to tell the story of a whole season in just 12 minutes. The video doesn't explain why Adu has only played a full 90 minutes five times in 23 appearances this year. It also doesn't say anything about Adu's personal dynamics with teammates and coaches.
Jonathan Tannenwald, Philly.com
Chicago Fire at Sporting Kansas City
8:30 p.m. Friday (NBC Sports Network)
Major League Soccer's two biggest games this weekend will both be featured on national television. The first is headlined by the top two teams in the Eastern Conference. Sporting Kansas City needs to win this game to keep up its pursuit of the top overall seed in the MLS Cup Playoffs, while Chicago can jump over its Midwestern rival with a road win.
Jonathan Tannenwald, Philly.com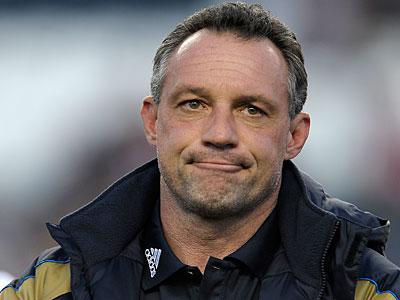 Former Philadelphia Union manager Peter Nowak has been denied in his attempt to sue the team in federal court.
U.S. District Court, Eastern District of Pennsylvania judge Mary McLaughlin ruled that Nowak's complaint should not be settled in a courtroom. McLaughlin upheld the Union's argument that the matter should instead be decided by an arbitrator.
Officially, the case has been stayed, not dismissed. This means that the court's role in the process is not completely finished. But McLaughlin's memorandum siding with the Union left Nowak's side pretty well beaten.
Jonathan Tannenwald, Philly.com
The Philadelphia Union will have a new co-tenant next year that hails from a professional women's football league.
But there's a catch. It will not be the brand of football that you might have initially expected.
The Lingerie Football League's Philadelphia Passion are moving to Chester next summer. The two-time defending Eastern Conference champions will play home games on June 15 and July 13, both of which are Saturdays.
Jonathan Tannenwald, Philly.com
United States Under-17 women vs. France
5:45 a.m. Saturday (ESPN3.com)
Having recently won the FIFA Under-20 women's World Cup, the U.S. national team program now turns to the FIFA Under-17 women's tournament. The event is taking place in Azerbaijan, which will mean another round of early wake-up calls for American fans.
Jonathan Tannenwald, Philly.com
Time: 8:09 p.m.
Venue: PPL Park, Chester, Pa.
TV: ESPN2 (Glenn Davis, Taylor Twellman and Alexi Lalas) and ESPN Deportes, starting at 8:00 p.m.
Starting Lineups
Philadelphia Union (4-3-3)
Jonathan Tannenwald, Philly.com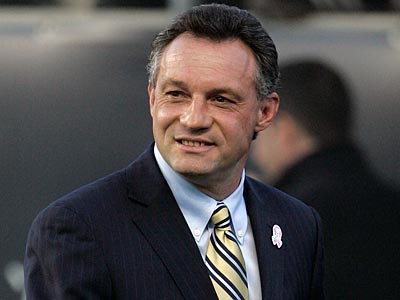 According to documents recently filed as part of Peter Nowak's lawsuit against the Philadelphia Union, Peter Nowak "may have improperly profited from player transactions" involving "contracts for players in South America" while manager of the team.
That allegation came to light as part of a series of motions filed by both sides' attorneys in the case, which is being adjudicated in U.S. District Court, Eastern District of Pennsylvania. The main question in the case right now is whether Nowak's complaint should be settled by an arbitrator or a federal judge.
But the procedural chess game isn't the big story. You want the juicy stuff, and there's plenty of it.
Jonathan Tannenwald, Philly.com
Seattle Sounders at Portland Timbers
3:30 p.m. Saturday (NBC)
It might not be the most competitive game of the weekend in Major League Soccer, but from a leaguewide perspective it's the biggest game in years. This will be the first MLS game broadcast on an over-the-air English-language television network since 2008.