Archive: October, 2012
Jonathan Tannenwald, Philly.com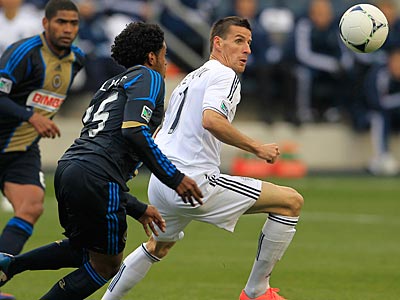 There has been a lot of chatter among Union fans lately about forward Sébastien Le Toux returning to Philadelphia. It has come about in part because of the Union's well-documented scoring woes, and in part because Le Toux is once again unsettled with his MLS team.
(If you're keeping track, it's now four teams where that has happened in some form: Seattle, Philadelphia, Vancouver and New York.)
The matter was taken to an entirely new level on Saturday afternoon when Le Toux arrived at PPL Park. When he walked out onto the field for pregame warmups, he got a standing ovation from Union fans and a handshake from John Hackworth. That sort of treatment for an opposing player doesn't happen very often in Philadelphia.
Jonathan Tannenwald, Philly.com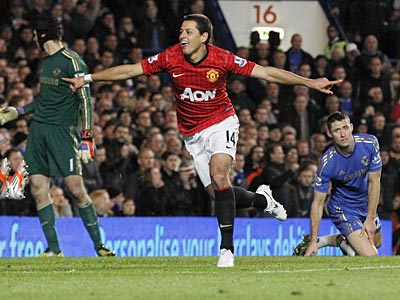 The American soccer community has been buzzing since the news came out late Sunday that NBC has won broadcast rights to the English Premier League from 2013 through 2016.
As soon as the story broke, all manner of questions arose on Twitter and elsewhere about just what that would mean for fans, as well as for the sincere respect Major League Soccer has earned from NBC.
Well, here may be answers to quite a few of those questions. I spoke at length Monday afternoon with Jon Miller, the president of programming for NBC Sports and NBC Sports Network.
Jonathan Tannenwald, Philly.com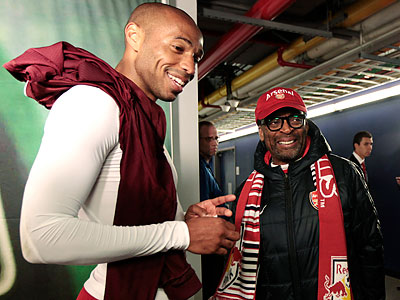 Clip and save this for the next few weeks. Home teams are listed first, and all times are Eastern:
Knockout Round
Eastern Conference

E4. Chicago Fire vs. E5. Houston Dynamo at Toyota Park, Bridgeview, Ill.: Wednesday, October 31, 9:00 p.m. (ESPN2/ESPN Deportes/TSN2/RDS2)
Video: The Union wrapped the season with a 3-0 loss to the Red Bulls. Jonathan Tannenwald and Marc Narducci report from PPL Park.
Jonathan Tannenwald, Philly.com
Time: 1:51 p.m. EDT (approximate)
Venue: PPL Park/Philadelphia, Pa.
TV: NBC starting at 1:30 p.m. EDT (Arlo White, Kyle Martino and Russ Thaler)
When the schedule for this year was published, this matchup seemed an ideal one to place on Major League Soccer's biggest possible stage. But the network television audience that flips over from college football will instead see only one team with something to play for.
The Union's season draws to a close today. It is a merciful ending for those fans who have spent so long being frustrated at their team's inability to build on making the playoffs 12 months ago. New York, meanwhile, is headed to the postseason for third straight year - despite its own healthy share of turmoil on and off the field.
Jonathan Tannenwald, Philly.com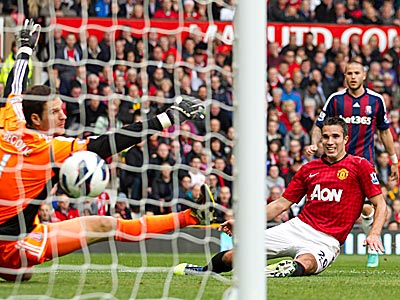 The soccer television landscape was jolted in a big way Friday afternoon by this report in the SportsBusiness Journal that the Comcast-owned NBC Universal is "the clear front-runner" to land the next round of English Premier League television rights.
According to the SBJ's John Ourand, NBC's bid is for approximately $83 million per year. That is more than three times the $23 million per year currently paid by Fox, which airs games on Fox Soccer Channel and sometimes on its broadcast network. Fox also sublicenses some games to ESPN.
Ian Darke, ESPN's lead announcer for Premier League broadcasts and other sports properties, posted this on Twitter early Friday evening:
Jonathan Tannenwald, Philly.com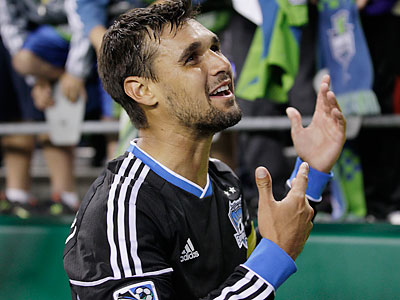 Seven Hot Matches
D.C. United at Chicago Fire
4:00 p.m. Saturday (NBC Sports Network)
Jonathan Tannenwald, Philly.com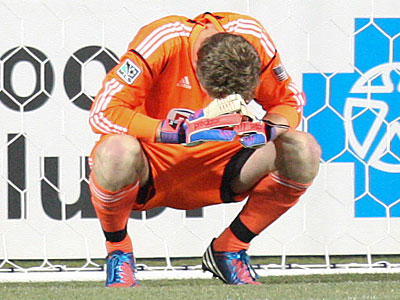 Officially, the Philadelphia Union were eliminated from the playoff race at the end of September. Unofficially, we know that their hopes of a second consecutive postseason berth died much earlier than that.
I've spent a lot of time in recent weeks thinking about the roots of why this year has been so disappointing for Union fans. You can come up with any number of answers both on the field and off it, and I'm sure you all can do just that.
But if I had to pick just one thing to focus on, I'd go with this: a poor start to the season from which the team never had a chance to recover.