Archive: January, 2013
Jonathan Tannenwald, Philly.com
The Desert Friendlies series continues in Tucson, Ariz., with a game featuring the reigning Eastern Conference champion Houston Dynamo. Enjoy the call by two of the more astute MLS observers you'll find, Jonathan Yardley and Matthew Doyle.
Jonathan Tannenwald, Philly.com
It's almost impossible to miss Conor Casey on a soccer field, even one as crowded as the Union's was on Tuesday at the NovaCare Complex.
The 6-foot-1 forward is an imposing presence just based on his size alone. Add to that a well-shaven dome on the top of that body and you get a prototypical target forward.
I spent a few minutes talking with Casey about how his time with the Union has gone so far.
Jonathan Tannenwald, Philly.com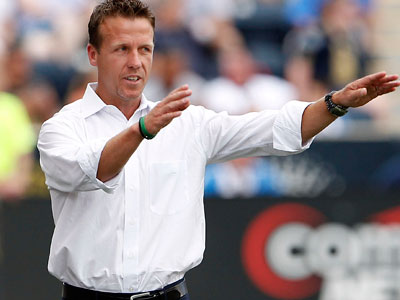 Philadelphia Union manager John Hackworth spent a good 20 minutes talking with reporters during his weekly media availability Tuesday afternoon.
Here are some highlights.
On how new midfielder Alex Mendoza has fared so far, and how he came to the Union: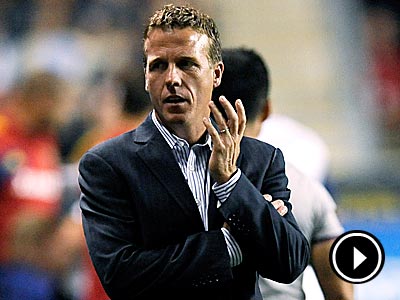 Philly.com's Jonathan Tannenwald surveys some new faces and returning stars on the Union's roster, and manager John Hackworth gives his view of the team's preseason so far.
Jonathan Tannenwald, Philly.com
The final game of a Desert Friendlies tripleheader features the team that the Union will see on Opening Day at PPL Park. Sporting Kansas City stars Graham Zusi, Benny Feilhaber and Matt Besler are with the U.S. national team right now, but there are still quite a few players worth watching.
Jonathan Tannenwald, Philly.com
Here's another game from Major League Soccer's Desert Friendlies preseason series in Tuscon, Ariz. Kickoff time is set for 5:00 p.m. Eastern.
Jonathan Tannenwald, Philly.com
I'm pleased to announce that Philly.com Sports will be hosting live video streams of a number of Major League Soccer preseason games this year. Our coverage starts today with the first game of the Desert Friendlies in Tuscon, Ariz.
Next month, we'll have live video of three of the Union's games at the Disney Pro Soccer Classic in Orlando, Fla: against Orlando City on Feb. 9, the Columbus Crew on Feb. 13, and Toronto FC on Feb. 16.
So sit back and enjoy some live soccer while you're stuck at your desk. Hopefully we'll have a lot more live video from MLS preseason games in the weeks to come.
Jonathan Tannenwald, Philly.com
Still have a vuvuzela in your closet? It might come in handy over the next few days, as the Africa Cup of Nations kicks in to high gear.
Zambia vs. Nigeria
10:00 a.m. Friday (ESPN3.com)