U.S. National Teams
Jonathan Tannenwald, Philly.com
Still have a vuvuzela in your closet? It might come in handy over the next few days, as the Africa Cup of Nations kicks in to high gear.
Zambia vs. Nigeria
10:00 a.m. Friday (ESPN3.com)
Jonathan Tannenwald, Philly.com
The list of venues for the 2013 CONCACAF Gold Cup has been published, and for the second consecutive tournament, Philadelphia is not included.
North America's signature regional tournament for national teams has not come here since the 2009 edition, when Lincoln Financial Field hosted a quarterfinal doubleheader.
A total of 13 venues will host games this summer. Some are tournament stalwarts, such as the Rose Bowl and Soldier Field. Others are new, such as Rio Tinto Stadium in Sandy, Utah and JELD-WEN Field in Portland, Oregon.
Jonathan Tannenwald, Philly.com
INDIANAPOLIS - Consider the following scenario.
Somewhere out there in this country is a 12-year-old girl who is a big fan of the United States women's national soccer team.
She has a poster in her bedroom of Alex Morgan, or Abby Wambach, or maybe Carli Lloyd or Hope Solo.
Jonathan Tannenwald, Philly.com
INDIANAPOLIS – Although the National Women's Soccer League's college draft was conducted without much fanfare, there were a few U.S. national team players on hand to lend a little bit of buzz to the occasion.
One of them was midfielder Lauren Cheney, who as many of you has deep ties to Philadelphia. She and 76ers guard Jrue Holiday have been in a relationship since their days at UCLA, and last summer they got engaged.
I spent a few minutes talking with Cheney about what she has been up to since last summer's Olympics, both on and off the field.
Jonathan Tannenwald, Philly.com
INDIANAPOLIS - I'm sure almost all of you are familiar with Taylor Twellman at this point. As ESPN's lead color analyst for Major League Soccer and U.S. men's national team games, the former New England Revolution star has quickly become one of the most respected and influential voices in the American soccer community.
But if you think he's good on television, you should know that he's even better when he's not in front of a camera. Give him an extended period to discuss the issues of the day, and he'll give you far more than just a few good soundbytes.
I know I've said that before, as I've been able to interview him for this blog a few times in the past. But it bears repeating, especially when he is able to command a sizeable audience in person.
Jonathan Tannenwald, Philly.com
The U.S. Soccer Federation has announced the results of the National Women's Soccer League allocation process for national team players from the United States, Canada and Mexico.
Each of the eight teams in the NWSL gets two or three Americans, two Canadians and two Mexicans.
There is no team in the Philadelphia area, but Sky Blue FC will play at Rutgers University's soccer stadium in Piscataway, N.J. In addition, the Washington Spirit will play at the Maryland SoccerPlex, located in the D.C. suburb of Boyds, Md.
Jonathan Tannenwald, Philly.com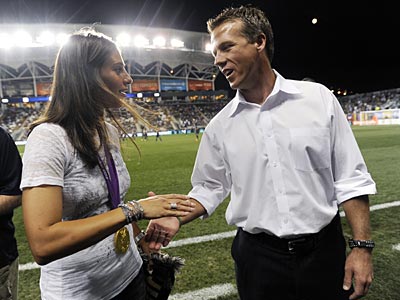 Here's a bit of good news to brighten one of the rare quiet periods in the American soccer calendar.
The U.S. women's national soccer team has been named the Team of the Year by the Philadelphia Sports Writers Association. It's an organization with a lot of history in this region, going all the way back to its founding in 1904.
Carli Lloyd will accept the award on behalf of the team at the PSWA's annual dinner later this month.
Jonathan Tannenwald, Philly.com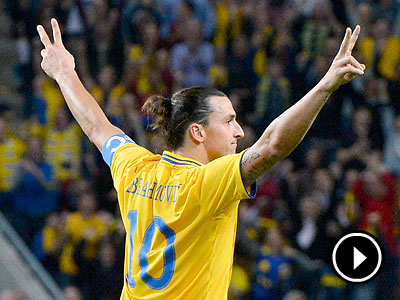 Wednesday's international soccer action produced some quite spectacular goals by players on a lot of different national teams. Here's a roundup of the best ones.
First, Michael Bradley scored a beautiful volley for the United States in a 2-2 draw with Russia in Krasnodar: