Archive: January, 2012
Jonathan Tannenwald, Philly.com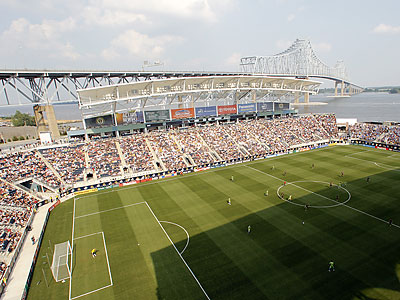 A guest post from Kerith Gabriel of the Daily News.
While PPL Park is in the running for a chance to host the 2012 MLS All-Star Game, the decision to award the stadium hosting rights has not been etched in stone, contrary to a recent report that the Union have already won the bid.
The Union-centric soccer blog Broad Street Hooligans claimed (and then retracted somewhat) that a Union employee witnessed a text on the cell phone of a Union official that read the club has been awarded the match, to be played on Aug. 1.
Jonathan Tannenwald, Philly.com
Every year I put together a spreadsheet of the Union's games and a spreadsheet of MLS' nationally-televised games for my calendar.
When I mentioned that on Twitter on Thursday night, I got quite a few responses from followers asking if they could get copies of the files as well.
So I figured that I would share them here.
Jonathan Tannenwald, Philly.com
Click here for my post on the Union's 2012 schedule.
A total of 89 Major League Soccer games will be broadcast on national television in the U.S. this season.
At the bottom of this post you'll find the entire schedule. Here are some matches to look forward to, and a few noteworthy omissions from the slate.
Jonathan Tannenwald, Philly.com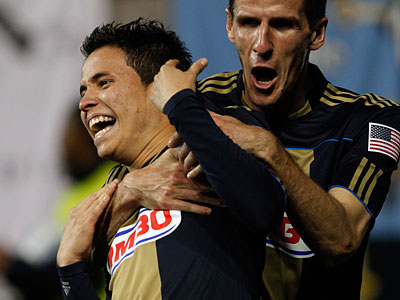 The Union's 2012 schedule has finally been announced. Fourteen of the team's 34 games will be televised nationally, including the season opener, the home opener and the season finale.
The home opener pits the Union against the Colorado Rapids on March 18. As I predicted yesterday, it will air on NBC Sports Network, but the matchup won't be a glitzy one against Los Angeles or Houston. It will feature another visit from Chestnut Hill Academy product Jeff Larentowicz, but that's about it.
The Union will make two trips to the Pacific Northwest: to Portland for the season opener on March 12, and to Seattle on May 5. The latter game will be televised on NBC Sports Network (formerly Versus). It is one of seven games that the channel will air.
Jonathan Tannenwald, Philly.com
Another note: The Brotherly Game has been told by a source that the home opener is against the Colorado Rapids. That would not be what you would call a buzz-generating opponent.
Note: I updated this post after I originally wrote it to include the information about Houston.
Those of you frantically waiting for the release of the Union's 2012 schedule can rest a little bit easier. The announcement is set for 2 p.m. Eastern Time Thursday.