Archive: August, 2011
Jonathan Tannenwald, Philly.com
The following comes from Kerith Gabriel of the Daily News:
Three weeks ago I asked Carlos Ruiz about the all the reports from south of the border that had him rumored to playing for Mexican second division club Veracruz.
Ruiz looked me square in the face and said: "Honestly, this thing about me leaving Philadelphia has gotten crazy. I don't know who has started this gossip, but I am going to say this again: I am not moving anywhere, I am very happy in Philly, all my family is coming in 2 weeks to stay with me, so this is not a chance to leave this city."
Jonathan Tannenwald, Philly.com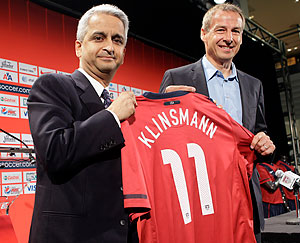 Links
New York Times | Associated Press
Wall Street Journal | USA Today
New York Post | New York Daily News
The Washington Post | Soccer America
ESPN.com | Soccer By Ives
Voice of America | Yahoo! Sports
To start, you are warned that this post is really long. A lot longer than I expected it to be, honestly.
Jonathan Tannenwald, Philly.com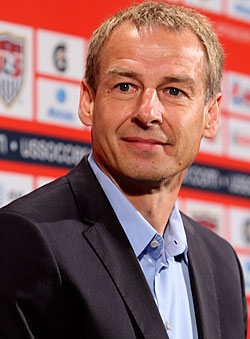 If you didn't know much about new U.S. national team coach Jürgen Klinsmann prior to today, then this is a good time for you to learn a few things.
Klinsmann held a press conference in New York this morning, and a follow-up conference call with national reporters this afternoon. I wasn't in New York for the press conference, but I was on the conference call. Here is the transcript of it.

Introductory remarks