Archive: January, 2012
Jonathan Tannenwald, Philly.com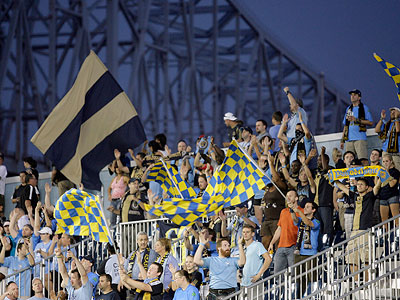 You've heard the rumors, and you've heard the rumors get shot down.
Perhaps you've read speculation across the internet today from people saying they think they know what the Union are going to announce tomorrow at 11 a.m. at City Hall.
And when you went out for lunch you thought you heard a cat screaming from around the corner to be let out of a bag that it was stuck in.
Jonathan Tannenwald, Philly.com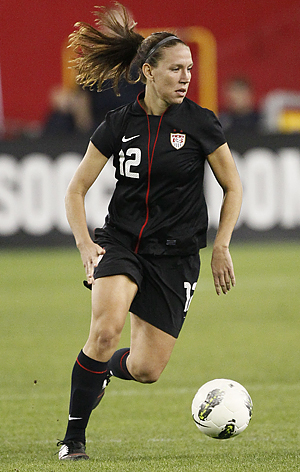 With just a few hours to go before the United States women's national team's first Olympic qualifying match in Vancouver, I was able to get a few minutes of rising star midfielder Lauren Cheney's time.
If you read Sports Illustrated, you probably saw the story in last week's magazine about the important role Cheney plays in coach Pia Sundhage's new 4-2-3-1 formation.
You probably also saw, and by now I'm sure almost all of you know, that Cheney is dating 76ers point guard Jrue Holiday.
Jonathan Tannenwald, Philly.com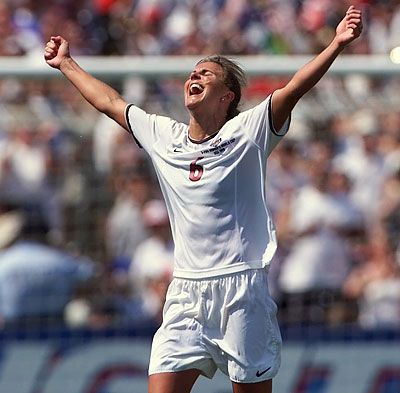 I'm pretty sure that I don't have to tell you much about Brandi Chastain in order to introduce my interview with her.
Even those of you who weren't paying attention to soccer during the 1999 Women's World Cup probably know that she scored the winning penalty kick in the championship game shootout. And I know you all know what happened after that.
Over the last few years, Chastain has made a successful transition from the field to the television set. Starting tomorrow, she and Glenn Davis will call the U.S. women's national team's CONCACAF Olympic qualifying games for Universal Sports and NBC Sports Network.
Jonathan Tannenwald, Philly.com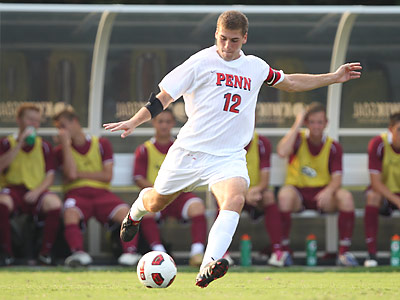 The Union took Penn defender and team captain Thomas Brandt with the first of their four selections in this year's Supplemental Draft.
Brandt is a native of Palmyra, Pa., near Harrisburg. He attended Palmyra Area High School before coming down the Pennsylvania Turnpike for college. The center back was a first team all-Ivy selection in his junior and senior seasons.
"Just to play professional soccer is something I've always wanted," Brandt told me. "But to go to a team that I've followed since they started in MLS, that has been the team I've watched the most, it's an unbelievable opportunity that's been presented to me."
Jonathan Tannenwald, Philly.com
The homegrown player incentive program in Major League Soccer is still relatively new. As such, many of MLS' 19 clubs are still creating their own paths towards developing their own young talent.
We all know what the ends are in the process. Homegrown players don't count against the salary cap, and there's real money to be made if those players are sold to bigger clubs.
But the means to those ends are as varied as the geography of MLS itself.
Jonathan Tannenwald, Philly.com
It is a long enough journey to travel through the North American coaching ranks and end up in Major League Soccer. For Vancouver Whitecaps coach Martin Rennie, the trip has been especially so.
Rennie's latest move spanned over 3,000 miles. The Whitecaps brought him all the way across the continent from the Cary, N.C.-based Carolina Railhawks of the NASL to take the helm for the 2012 season.
Vancouver's front office had certainly done its homework. The club faced Rennie many times during its NASL years, before moving to MLS in 2011.
Jonathan Tannenwald, Philly.com
There were two major announcements today regarding the U.S. women's national team's upcoming qualification tournament for this summer's Olympics.
The first was the roster. All the big names from the World Cup are on the team, including Abby Wambach, Hope Solo and Alex Morgan. The Independence are represented by Amy Rodriguez and Gilbertsville, Pa., native Nicole Barnhart, and the 76ers are represented by Jrue Holiday's girlfriend, Lauren Cheney.
(I didn't know that the two UCLA products have been dating until last week. Apparently it has been out there for some time.)
Jonathan Tannenwald, Philly.com
KANSAS CITY, Mo. - When I first heard about Philadelphia Independence first round draft pick Sarah Hagen's contract situation, I was intrigued.
Whether in Women's Professional Soccer or Major League Soccer, it's very rare that you see players in the draft pool who are under contract with other professional clubs.
Granted, the entire contract system in WPS is murky because of the league's financial situation. When it comes to the draft, the most certain tihng is that players can only be selected if they declare for the draft and register accordingly. Hagen clearly did that.