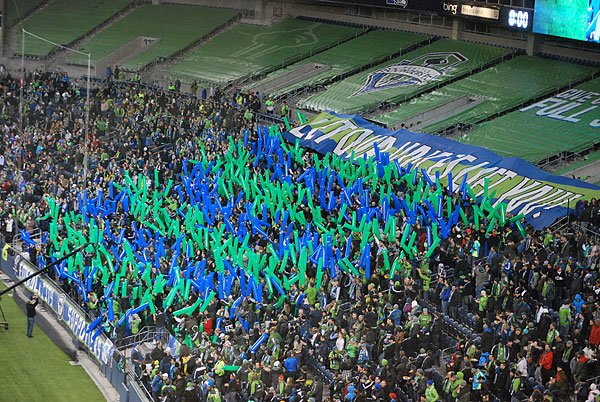 The Emerald City Supporters' pregame display Wednesday night. (Jonathan Tannenwald/Philly.com)
SEATTLE – If you stayed up late on the east coast to watch the CONCACAF Champions League game between the Seattle Sounders and Santos Laguna, I'm guessing it wasn't out of a sense of masochism.
Eyes across the American soccer community were trained on CenturyLink Field to see whether two former U.S. national team strikers, Seattle's Eddie Johnson and Santos' Herculez Gomez, could make a statement about their abilities on a big stage.