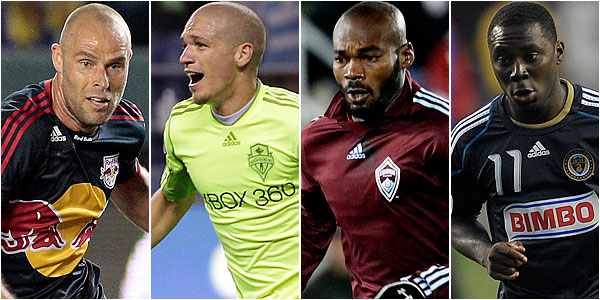 Some of the players to watch in this year's playoffs (from left to right): New York's Joel Lindpere, Seattle's Osvaldo Alonso, Colorado's Omar Cummings and Philadelphia's Freddy Adu. (AP file photos)
With the conference semifinal round of the MLS Cup Playoffs starting tonight in Utah, I thought today would be a good day to offer some analysis of the four matchups. So here goes. I'll get to the Union last, if only to make sure that you actually read the whole thing.
The schedule of game times and TV information is here.