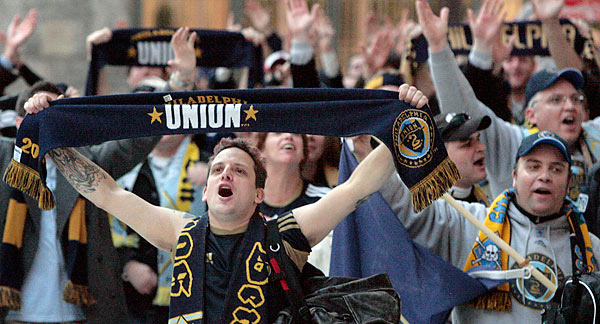 Last year's MLS SuperDraft introduced the Sons of Ben to the national soccer stage. (Elizabeth Robertson/Staff file photo)
Tomorrow afternoon, just about everyone who's anyone in the American soccer community will gather in Baltimore for an event of rather little significance.
Although it receives a lot of attention, the importance of the Major League Soccer SuperDraft is diminishing rapidly - and in plain view of all of us who follow the sport in this country.