Archive: August, 2013
Michael Klein, Philly.com
Ten years of Vietnamese themes at 11th and Arch Streets in Chinatown are giving way to a serious beer bar.
Bar Ly (101 N. 11th St.) - whose 60 lines ties it for Philly beer-variety supremacy with City Tap House in University City - is pegged for a Sept. 8 opening by owners Melissa Dimalaluan and Buu Ly. They ran Tazia and Ly Michael's, the space's previous occupants.
Ly joked that it's not named after him. The name - which is spelled "Bar Ly" or "BarLy" - simply is a pun on "barley," he said.
Michael Klein, Philly.com
Summertime can be unkind to city restaurants.
Added to the apparent shutdown of The Village Belle in Queen Village comes the information that the East Passyunk yearling Sophia's has not returned from vacation.
Its phone is shut off, its social-media has been dormant, and its OpenTable link is down.
Michael Klein, Philly.com
That Mike Stollenwerk has more moves than a lunker trout.
After landing in the kitchen of Center City's Branzino in April, the onetime operator of Little Fish and several of its spawn is out.
He has hooked up (professionally) with David Ralic of Ralic's on South (117 South St.) In several weeks, they will flip the sign to read Headhouse Crab & Oyster Co. - a basic, moderate-priced crabhouse. Draft menu includes Garlic Clams, Chicken Fried Oysters, U-Peel Cajun Shrimp, Corn Waffle & Lobster Salad, Fried Green Tomatoes, Fish Bites, Clams Casino and Fried Ipswich Clams.
Michael Klein, Philly.com
Another season, another menu tune-up at Chestnut 7 in Chestnut Hill, which opened as a pub two years ago.
In May, the menu shifted toward Italian because management sensed a dearth of that cuisine in the area.
After closing a few days for repairs, it reopened yesterday and a new menu starts Tuesday, Sept. 3.
Michael Klein, Philly.com
Much of the Center City action this weekend will be centered on the Parkway for Made in America.
Let's go across town to Washington Square, one of the quieter corners anyway.
The area is perking with its own little restaurant scene. Aimee Olexy and Stephen Starr have just opened Talula's Daily, a casual offshoot of their popular Talula's Garden, on the west side of Washington Square. The 700 block of Walnut Street has its charms, including the sushi-ist Fat Salmon and the burrito specialist El Fuego. There's one of the best burgers around at Coco's on Eighth Street, and the retro fun of Jones at Seventh and Chestnut Streets.
Michael Klein, Philly.com
Marty Spellman, whose bar career includes the Ugly Moose, the old Red Bell Brewery, and Bridgewater Pub, and Aidan Travers, last at the New Deck Tavern, have unveiled Saint Declan's Well, a bar-restaurant in the Left Bank, across from Penn's Class of 1923 Ice Rink.
Saint Declan's Well took the spaces formerly occupied by Trophy Bikes and Ajia at 3131 Walnut St. (215-883-0965).
Spellman, whose past also includes construction project management, sourced the tchotchkes (that's Gaelic for "stuff") from his travels. The bar top came from the architectural salvage company Provenance. They exercised restraint with the overall decor, opting for a 17-seat bar, open seating area and relatively few nooks.
Michael Klein, Philly.com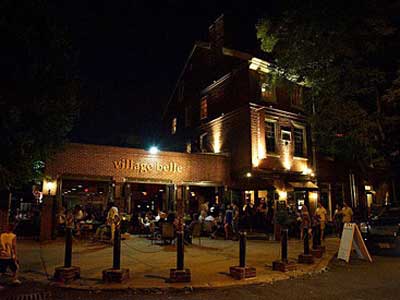 The Village Belle, which opened nearly three years ago on Front Street at Fitzwater in Queen Village, has been dark for a couple of weeks, and rumors abound that it's closed.
Its OpenTable setup is offline and its social media is silent. The phone sends callers to voicemail, which offers no hint of the future.
Brothers-chefs-operators Lou and Joey Campanaro - who grew up nearby before seeking their fame and fortune elsewhere - have not replied to numerous messages, uncharacteristic of them.
Michael Klein, Philly.com
Chris Grasso, who helped run Joe Pesce in Collingswood, has taken over the Italian seafooder from Joe Tucker.
Friday, Aug. 30 is the expected premiere of L'Oceano (833 Haddon Ave., Collingswood, 856-833-9888), and if you were expecting a dramatic difference from Joe Pesce (which closed over July 4), you would be incorrect.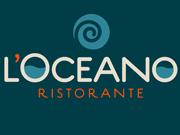 Grasso swanked up the stark white decor, adding splashes of color.