Archive: August, 2012
Michael Klein, Philly.com
The very-well-traveled Ralph Kane and Jamie Kelly spent recent summers in Southwest Harbor, Maine, working in the kitchen of a bistro that by day is called Eat-A-Pita and at night becomes the fancier Cafe 2.
Gradually they become enthralled with Eat-A-Pita but soured on the seasonal nature of life in that part of Maine. "We thought it would thrive here," said Kelly, 30, a grad of Drexel's hospitality program who met her buddy Kane, 32, when both worked at Fork in Old City.
On Saturday, Sept. 1, they will open Eat-A-Pita at 128 S. 12th St. (215-925-7482), last occupied by Maccabeam. It's built for speed - a service counter with an industrial-looking dining room full of reclaimed wood.
Michael Klein, Philly.com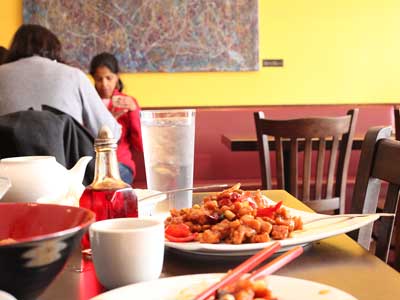 Han Chiang truly has created a dynasty with his Han Dynasty restaurants, which started in Royersford and Exton before expanding to Chestnut Street in Old City, Main Street in Manayunk, and the Science Center at 3711 Market St. in University City.
South Jersey now has its taste of the signature dan dan noodles and tongue and tripe salad.
Michael Klein, Philly.com
Attendees of the Made in America show will have the following food options, including Gigi & Big R Soul Food, which won the 2011 Vendy Award:
Lucky Old Souls Burger Truck Burgers, Fries, Shakes
PJ Whelihan's Wings and Things
Michael Klein, Philly.com
Holly Ricciardi's Magpie Artisan Pie Bakery & Boutique is now fully baked, and she has set an opening for 11 a.m. Saturday (Sept. 1) at 1622 South St.
Ricciardi - a graphic designer and amateur pie specialist making the switch to the pro ranks - dubs the atmosphere of her 18-seater "nanna chic." She'll sell sweet and savory pies for $4.50 to $8.50 a slice, and $28 to $35 for a whole (advance orders).
Michael Klein, Philly.com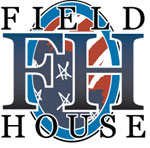 To answer one restaurant question: Where is Andrew Brown going, since Opa announced last week that the opening chef at the Sansom Street Greek restaurant was leaving?
He's going to the Field House, the sports bar/beer hall on Filbert Street across from Reading Terminal Market. It reopens at 5 p.m. Sept. 7 after a top-to-bottom renovation to impart a local theme.
Brown's pub menu will include scrapple, Taylor ham, cheesesteak, roast pork sandwich, and that curious Philly seafood-house staple of chicken salad with fried oysters.
Michael Klein, Philly.com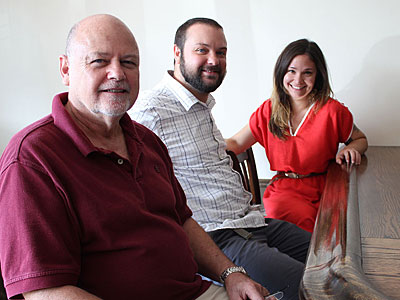 Trying to get the voice of Jeremy Piven from Entourage out of my head, but...
Lloyd!
That's the name of the bar coming to 529 E. Girard Ave. in Fishtown, the former Hot Potato Cafe, in October.
Michael Klein, Philly.com
This is a bummer:
Better get your last meal now at Cafe Estelle - for my money one of the city's best breakfast/lunch spots, tucked into an out-of-the-way spot in a loft building at 444 N. Fourth St.
Marshall Green says they're shutting down at the end of September after five years.
Michael Klein, Philly.com
Brothers Greg and John Whiting, who lost their longtime Italian Bistro lease in May 2011 when the University of the Arts reclaimed its Broad Street space for student dining, are coming back to the Avenue of the Arts scene.
Monday, they signed a lease for 1339 Chestnut St., which was the Marathon Grill in the Widener Building before it was evicted in December.
Greg Whiting says they expect to open Fratelli's Italian Bistro in October after minor modifications to the space. It will have a full liquor license and many also offer breakfast.