Archive: May, 2010
Michael Klein, Philly.com
Hours after wrapping his work on The Dark Fields on Friday -- right on schedule -- actor Bradley Cooper moved out of his loaner condo at 10 Rittenhouse (18th and Sansom Streets), as reported by HughE Dillon of PhillyChitChat.com.
Cooper's people had been approached by every high-end real estate honcho in town before he got here in April with his lady friend, Renee Zellweger. (It's a badge of honor to have a celeb stay in your condo, apparently. The penthouse at the Phoenix across from JFK Plaza was marketed as the love nest of Ben Affleck and Jennifer Lopez after their 2002 visit to shoot the cinematic stinker Jersey Girl.)
Cooper's now-empty pad on the 12th floor of the 33-story tower has two bedrooms and two-and-a-half baths and is about to go on the market.
Michael Klein, Philly.com
Mac's Tavern -- aka the bar at 226 Market St. in Old City owned by a bunch of St. Joseph's Prep alumni including Rob McElhenney and wife Kaitlin Olson from the FX comedy It's Always Sunny in Philadelphia -- did a soft opening over Memorial Day weekend.
A drive-by Saturday found it going full blast.
Then it closed after Monday night to work out kinks and a little tidy-up.
Michael Klein, Philly.com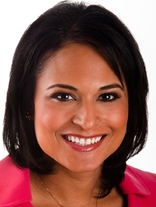 Buzz around NBC10 is that reporter/weekend anchor Kristen Welker, a five-year vet of the station, is headed west for a two-month reporting assignment at NBC's Los Angeles bureau.
Welker will provide vacation fill-in, a station rep confirmed to me. She is due back later this summer.
It's not clear who will take over Welker's anchoring seat or what her assignment will be when she returns.
Michael Klein, Philly.com
Scott Swiderski, who's been executive chef at Philly's Buddakan since its 1998 opening and the creator of such signature dishes as the calamari salad and dry-aged beef, is bowing out, effective June 12.
"It's time," Swiderski, 47, told me. "I need a breather, need to recharge, take a little bit of a rest, spend time with my wife and daughter [who's 7], and get my golf handicap down."
The announcement Wednesday left some staffers in tears, said Swiderski, who said he got misty himself.
Michael Klein, Philly.com
Leave it to Mike Stollenwerk of fish (and formerly Little Fish) to put the fish back in Fishtown.
He has signed a lease at a former art gallery at 200 E. Girard Ave. (at Shackamaxon), next to Murph's, across from Johnny Brenda's, and around the corner from the forthcoming Stephen Starr biergarten.
Name will be Fathom Seafood Bar.
View Larger Map
Michael Klein, Philly.com
Contract talks are always surrounded by threats, rhetoric, and assorted huffing and puffing.
On the eve of Philly Beer Week, there's been some hyperbole floating about a possible Teamsters strike against the city's big beer distributors. Delivery truck drivers for such giants as Origlio, Muller, and Penn are represented by Local 830.
Local 830's contract with the Delaware Valley Importing Distributors Association expires at 12:01 a.m. June 12 -- in the event's final weekend.
Michael Klein, Philly.com
The Prince of Wales Trophy, which the Flyers won by beating the Montreal Canadiens in the Eastern Conference Finals, made its way behind the counter at Geno's at Ninth and Passyunk.
The English-speaking staff cheered.
Michael Klein, Philly.com
The Flyers haven't been to the mountaintop in quite awhile, but their South Philly neighbors, the Phillies, have.
In a classy move, Dave Montgomery and the Phillies treated employees of Flyers parent company Comcast-Spectacor -- SportsNet, Sixers, etc. -- to lunch today.