Archive: April, 2012
Michael Klein, Philly.com
Gregory Vernick, who spent most of his career in the Jean-Georges Vongerichten orbit opening his restaurants around the world, is coming home to do the same for himself.
With his wife, Julie, he plans a May 1 opening of Vernick Food & Drink at 2031 Walnut St. (267-639-6644), in a bilevel brownstone. It'll be open for dinner only at first.
Simple food: "If there are three ingredients listed on the menu, that's what it's in it," he says.

Michael Klein, Philly.com
The Daily Meal is out with another of its gotta-click-'em-all slideshows, and this one includes chef-without-a-restaurant Jennifer Carroll.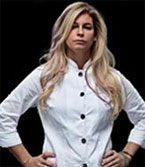 The Top Chef finalist joins such potbangers as Traci Des Jardins, Sue Zemanick, Cat Cora, Susan Feniger, and Michelle Bernstein in a feature called "Top 15 Badass Women Chefs."
"Badass chefs" - as Daily Meal explains - are "the kind of women who do exactly what they want to do exactly when they want to do it without regard for how the public (or critics) may perceive them. Why is it important to single out the women chefs of the country based on their toughness? Because the kitchen is still largely a man's world, with a culture built on harassment, extreme physical and mental endurance, and unpredictably long work days."
Michael Klein, Philly.com
The lunchtime crowd at LOVE Park on Thursday noticed a few guys with videocameras milling around the Guapos Tacos truck.
If you ordered, you got an idea of what was going on: Iron Chef Jose Garces was making the tacos, while Dr. Mehmet Oz was taking orders.
The women in front of me got a gentle education on the merits of the chicken or fish tacos opposed to the short rib tacos they ordered.
Michael Klein, Philly.com
Ralic's Steakhouse in Haddonfield will donate all proceeds from dinner service tonight (Wednesday, April 25) to the cause of Megan Tormey of Haddon Township, who is trying to rustle up the entry fee to the Komen 3-Day breast-cancer walk. Ralic's is serving a $35 four-course meal from 5 to 9 p.m.
---
Saturday, April 28 is Cupcake Smash, the fun fundraiser for Philabundance, all afternoon at the Piazza at Schmidts. Details are here.
---
Grab tickets to Hunter Pence's first fundraiser as a Phillie. It's May 31 at the Moshulu on Penn's Landing, and it will include food and drink, entertainment and games, including a ping-pong tournament with a chance to play against Pence. The Food and Fun Fest will benefit Make-A-Wish. A limited number of tickets are available here.
Michael Klein, Philly.com
Jennifer Carroll, the Somerton-raised finalist on Bravo's Top Chef, has been making noise about opening her own restaurant in her hometown since she left her previous job last summer.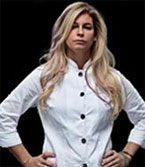 She has settled on a name: Concrete Blonde.
But she has no location yet. She and a potential investor were briefly linked to a spot less than a block from her former kitchen, 10 Arts by Eric Ripert at the Ritz-Carlton.
Michael Klein, Philly.com
SoWe, a modern bistro at 22d and Carpenter Streets, has set Wednesday, April 25 as its first public night.
Say it "so we," and the name is a play on "Southwest Center City" - the other name for the neighborhood that some have been calling Graduate Hospital or G-Ho.
Owners Nancy Law and Troy Barton have installed earth-tone walls, reclaimed wood floor, and bar crafted from weathered oak in the space that last housed Divan Turkish Kitchen. (Divan's chef has turned up across town in a new venture.)
Michael Klein, Philly.com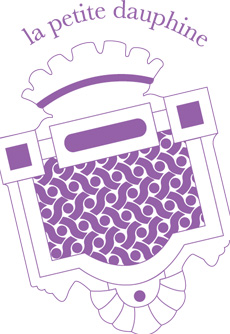 The north side of the 2000 block of Walnut Street contains a stretch of grand brownstones that hark back to the mid-19th-century.
What a great setting for a restaurant (as owners of the casual Bards, Irish Pub, and Rum Bar know).
The block is getting some upscaling. In a few weeks, Jean-Georges alum Greg Vernick will open Vernick Food & Drink at 2031 Walnut.
Michael Klein, Philly.com
Booze for breakfast?
Craft spirits maker Art in the Age has teamed up with South Philly's Federal Donuts shop on a limited-edition line of doughnuts inspired by Art in the Age's ROOT, SNAP and RHUBY.
I have been assured that the doughnuts - ROOT beer float with vanilla icing, gingerSNAP cookie with cookie crumbs on top, and strawberry RHUBarb pie with a rhubarb glaze, pie-crust crumble and strawberry icing - actually contain the spirits.