Archive: February, 2013
Michael Klein
Roots Cafe, at 8 W. Gay St. in West Chester, seats 17 "when we push it," says owner Dan Cellucci.
That will change in late May or early June when Cellucci moves the sustainable-focus cafe two blocks into 133 E. Gay St., the former longtime home of Gilmore's.
Cellucci says the new location will seat 35 inside and 30 outside. It will be accompanied by an even stronger emphasis on local ingredients and suppliers, he says, and will lead to dinner service later in the week.
Michael Klein
March's Travel + Leisure mag ranks what its readers call the 20 best cities for pizza in America, and Philly was fourth, behind Chicago (whose deep-dish pizza is hard to replicate elsewhere), Providence (grilled pizza), and New York.
(The editors acknowledge that large metro areas are surveyed, effectively shutting out a small-town pizza hotbed like New Haven, Conn.)
Philly also ranked in the top five of T+L's America's Favorite Cities poll for its museums and cultural attractions.
Michael Klein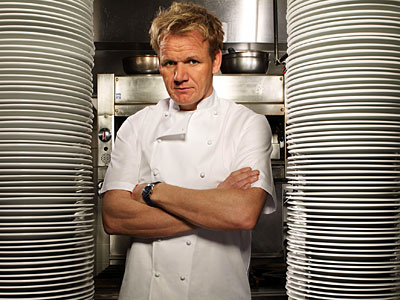 The Philly area will be amply represented on the 11th season of Fox's Hell's Kitchen, where chefs Zach Womack, Jacqueline Baldassari, Michael Langdon, Jessica Wilson and Cyndi Stanimirov will be on the business end of Gordon Ramsay's pie hole, starting March 12.
For the first time, the 20 contestants (not 18) will head to Las Vegas to present their signature dishes before a live audience.
Winner becomes head chef under executive chef Jeremy Berlin at Gordon Ramsay Pub & Grill at Caesars Palace in Vegas. Last season's winner was Christina Wilson of Philly.
Michael Klein
Back in 2006, entrepreneur Oron Daskal opened North Bowl, a bowling alley/entertainment spot in a former auto mechanic's garage on Second Street in Northern Liberties.
For his second fun center, Daskal is headed to South Philly. He secured the former Thomas Colace produce warehouse at 19 E. Oregon Ave., basically across the I-95 underpass from Tony Luke's, and obtained zoning.
Now for the details: Daskal told me that the project, which should open by December, would be more of a sports bar. (The Passyunk Post, the blog run by Daily News assistant city editor Albert Stumm, dubbed it "South Bowl" when reporting the deal first. Daskal said that no name has been selected and that he wasn't sure if he would brand the two centers together.)
Michael Klein
Citron & Rose opened in November as an anomaly: a Main Line restaurant closed on Saturday nights.
The Merion Station newcomer, run by Zahav's Steve Cook and Michael Solomonov, follows kosher law and observes the sabbath, which runs sundown Friday to sundown Saturday.
So why not open Saturday night after sundown? The initial thinking was that the kitchen could not work on Saturdays doing prep. Also, observant Jews typically eat their large Saturday meal at lunch, so the idea of C&R's typical dinner meal did not scale.
Michael Klein
Just the thought of the annual batch of Pliny the Younger stirs beer aficionados into a frenzy.
For nine years, people have lined up outside Russian River Brewing Co. in Santa Rosa, Calif., on the first Friday of February to snag a glass of what many regard as one of the best beers in the world. (Beer Advocate rates it 100.)
The nearly triple India pale ale, which takes an ungodly six weeks to brew, is sold in California and points west. But through a long friendship with Tom Peters of Center City beer mecca Monk's, Russian River sends a limited supply of kegs to Philly each year.
Michael Klein
You go out to a special dinner and it's a bust.
Rare is it for the chef to apologize.
Which is what Ryo Igarashi did in an email.
Michael Klein
Darn those cream puffs.
Light and delicious. But so hard to make, so perishable. And the business model? A tall order.
That did not deter Haddonfield's Brian Zoubek. Last year at age 24, the 7-foot-1 center on the Duke Blue Devils' 2010 NCAA championship team opened Dream Puffz, a shop dedicated solely to cream puffs.