Archive: October, 2012
Michael Klein, Philly.com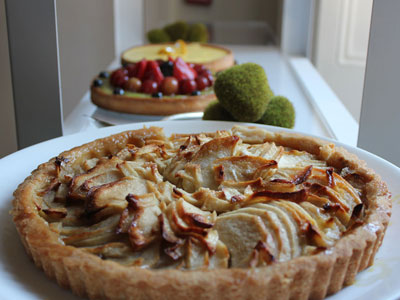 La Petite Dauphine, David Smith's Euro-style tea salon in a Rittenhouse brownstone, starts afternoon weekend tea on Saturday, Nov. 3.
The $26 prix-fixe experience is served on Saturday and Sunday in one-seating sessions beginning at 3:30 p.m. Smith will go to seven-day service from Thursday, Dec. 13 through Monday, Dec. 24.
You get canapés, scones, Devonshire cream, fresh berries, savory tea sandwiches, and yummies from the dessert cart, and it's all by reservation only.
Michael Klein, Philly.com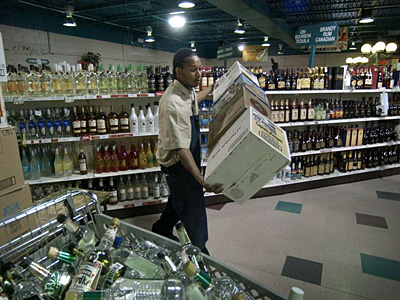 Days after Sandy hit, some Pennsylvania State Stores in our area remain closed, as of Friday:
Bucks County
8794 EASTON ROAD, STE 1
Michael Klein, Philly.com
Stuck inside with the food staples you bought? Get cooking - until the power goes out.
Here are some ridiculously easy recipes.
1
Michael Klein, Philly.com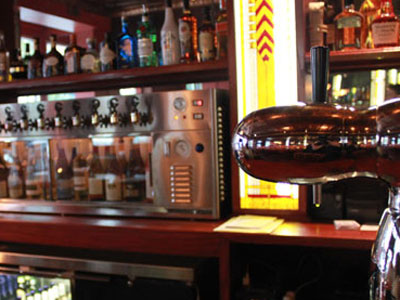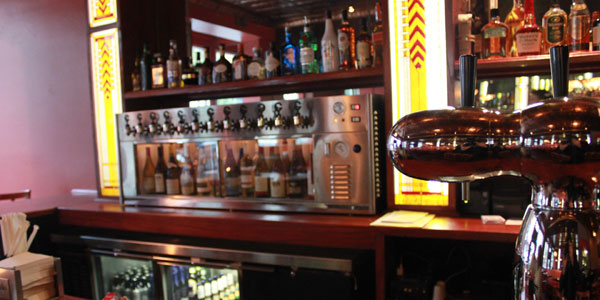 Everyone is suffering in the Sandy aftermath. Many restaurants are closed. Others that are open are seeing long waits.
To see who's serving, follow/search #OpenInPHL on Twitter.
Michael Klein, Philly.com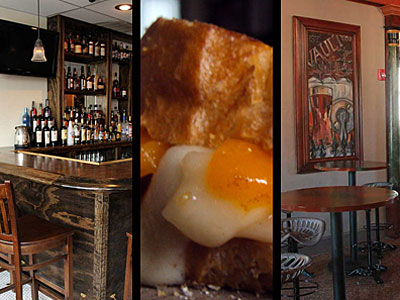 On the radar for this weekend:
Saturday, Oct. 27 is the Academy of Natural Sciences' "Cuisine From the Collections," a $100-a-head cocktail party whose food and drink is inspired by the dead stuff on display, e.g. bugs, fungi, buffalo.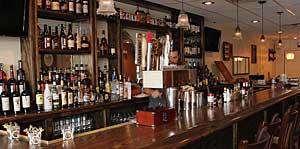 Saturday, Oct. 27 marks the debut of Lloyd, a whiskey specialist at 529 E. Girard Ave. in Fishtown. In fact, Fishtown is worth a look-see. Five blocks over, there's the new BBQ outlets Fette Sau and Bubba's Texas BBQ joining the crowd (Johnny Brenda's, Kraftwork, Interstate, East Girard Gastropub, Barcade), while a ways up Frankford Avenue are recent-comers Pizza Brain and Little Baby's Ice Cream - which now offers a flavor featuring Goldenberg's Peanut Chews.
Michael Klein, Philly.com
Hardly a week goes by without some eager beaver asking when the new Honey's Sit N Eat location at 21st and South Streets will open.
Moving along, says co-owner Jeb Woody, who says they're shooting for early December barring any catastrophes.
The dining room is in and has its first coat of finish, and the walk-in refrigerators and freezers are in.
Michael Klein, Philly.com
Chefs Al Paris and Georges Perrier have been friends for at least two decades and even cooked together on occasion.
Perrier has more time on his hands he sold Le Bec-Fin, and he has been itching to get back into the kitchen. (His latest project has been working at his Art of Bread in Narberth, teaching staff how to make soup.)
Paris invited Perrier to do a one-nighter at his Chestnut Hill BYOB Heirloom (8705 Germantown Ave.), and on Wednesday, Nov. 14, they will do just that:
Michael Klein, Philly.com

Food Networker and Barefoot Contessa Ina Garten will meet and greet at the Williams Sonoma store in King of Prussia at noon, Tuesday, Oct. 30.
She's touring with Barefoot Contessa Foolproof: Recipes You Can Trust (Clarkson Potter; $35), which has nearly 100 recipes and entertaining ideas.
Update: Rescheduled to Dec. 6.