Archive: October, 2010
Michael Klein, Philly.com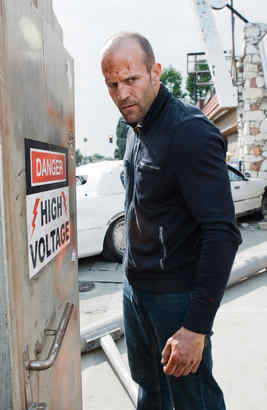 Right on cue, Jason Statham and the cast and crew of the thriller Safe started shooting in Philly.
On Thursday and Friday, they were working in the restaurant space known as Cebu, on Chestnut Street just east of Second in Old City.
Statham was doing a dining scene in which he interrupts his meal to confront a Russian no-goodnik. (Plot: Statham is an agent who rescues a Chinese girl, finds the combination to a safe, and has to fight off bad guys.)
Michael Klein, Philly.com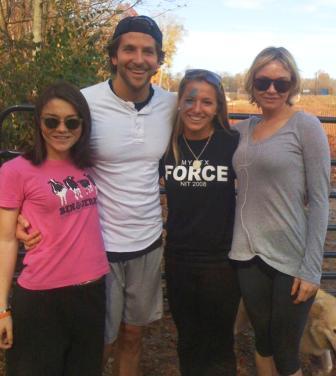 Actor Bradley Cooper, back in town Wednesday and Thursday to reshoot scenes for The Dark Fields, visited his alma mater, Germantown Academy in Fort Washington, on Thursday.
Cooper (class of 1993) brought girlfriend Renee Zellweger and dog Charlotte to check out the new athletic fields and new middle school and upper school.
Middle school students who were outside with their phys-ed class said that Bradley gave autographs (some on their arms) and posed for a few photos.
Michael Klein, Philly.com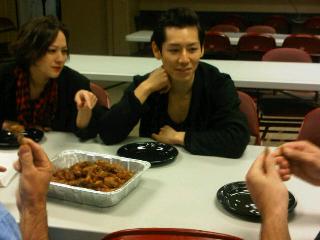 Enigmatic world-champion eater Takeru Kobayashi is considering an offer to participate in the WIP Wing Bowl on Feb. 4, 2011.
Kobayashi and his translator toured the scene of the crime (the Wells Fargo Center) on Thursday afternoon. He sampled chicken wings, brought in by PJ Whelihan's, under the eye of champ Bill "El Wingador" Simmons and WIP's Al Morganti. Villanova was holding a basketball practice at the time.
Like 'em? He ate about a dozen. El Wingador was putting 'em away, too.
Michael Klein, Philly.com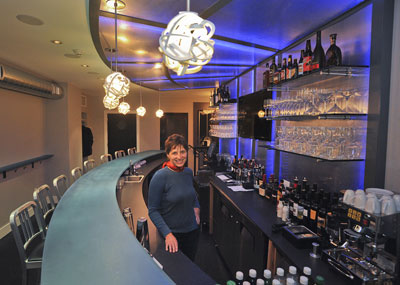 So many restaurant projects are hanging fire, awaiting that last approval... that last piece of equipment ... that last miracle...
Jet Wine Bar. No trick. Treat! Archaeologist Jill Weber is thinking maybe Sunday (10/31) for the opening of her polished, bilevel wine bar at 1525 South St. Here's the food menu, and the wine-by-the-glass menu.
Famous Dave's. Center City gets its first outpost of the BBQ restaurant, including liquor license, at 1725 Chestnut St. Opens 11 a.m. Monday, Nov. 1.
Michael Klein, Philly.com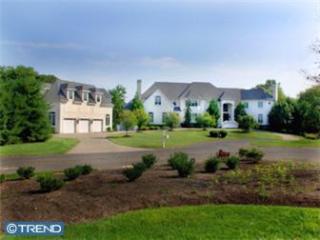 Five years after it went on the market, the Moorestown mansion briefly occupied by former Eagles wide receiver Terrell Owens has been sold.
Yes, five years on the market.
Given the state of real estate, it's safe to say that Owens, now with the Cincinnati Bengals, took a large bath on it. The sales price has not been released.
Michael Klein, Philly.com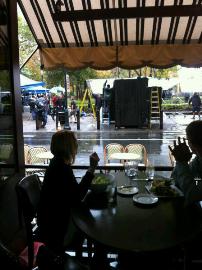 Philly will have two major film companies in town, at least for a day.
Bradley Cooper is out and about, doing two days of "pickups" for the thriller The Dark Fields, for which he was here in the spring with Renee Zellweger. The crew was on Rittenhouse Square on Wednesday and is expected to be back in the square Thursday morning before moving elsewhere in Center City. The film is due in theaters in March.
The crew from the thriller Safe, starring Jason Statham (The Transporter, The Expendables), is settling in to Philadelphia after a couple of weeks in New York. Filming starts Thursday. They'll be here till mid-December.
Michael Klein, Philly.com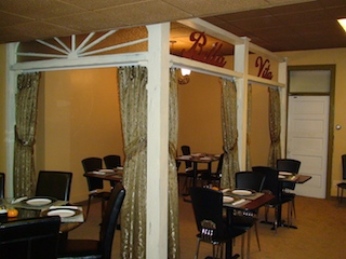 Rittenhouse residents require real rotisserie? Restaurant veteran Dean Kitagawa and his artist-lifelong buddy, Aaron Matzkin, are prepping out a former dress boutique on 21st Street just south of Chestnut St., around the corner from Caffeination, for a Parisian-style shop called Rotisseur. Specialties will be roast chicken (half and whole), suckling pig, turkey breast, wings, and assorted sides. Twenty seats, but mostly takeout. No fryers on the premises, as Kitagawa says the neighborhood needs something more healthful and has more than enough pizza. They expect to open in about four weeks.

Merchantville's Cafe Bella Vita (43 S. Centre St., 856-665-8388) marks its expansion Thursday (10/28) with a 6 p.m. pasta-cutting. Bella Vita is a true small-town success story, as Sicilian-born Carlo Finazzo and his American-born wife, Linda Vendome, opened it last year as a 16-seat pizzeria. Hard work and solid word of mouth led them to add a 40-seat dining room next door. In addition to sandwiches and pizza, the menu is loaded with easy-on-the-wallet red-gravy entrees, including pasta dishes under $13, chicken dishes under $15, and veal dishes under $17.
Michael Klein, Philly.com
Expect an announcement from Wired 96.5 that Shila will start Tuesday (11/1) as co-host on the Chio in the Morning show.
The show has been femme-less since G-N Kang left in July after her contract was not renewed. Right now, it's just Chio and Joey B.
Shila, a Villanova alumna who grew up in the Scranton area, spent a year as Danny Bonaduce's foil on WYSP from his launch in fall 2008 to October 2009.