Archive: January, 2013
Michael Klein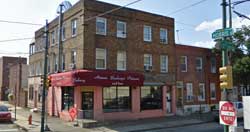 Table 31/Mia's/Scarduzio's chef-owner Chris Scarduzio and partners Stephen and Tamar Olitsky just got the keys for 1646-1648 S. 12th St. - the corner of 12th and Morris Streets.
But don't expect some quickie turnaround at the home of Artisan Boulanger Patissier, which now has 90 days to relocate. Artisan has a new spot at 1218 Mifflin St.
Major work is ahead for the property before Scarduzio's bistro opens, and the concept is still being discussed.
Michael Klein
Four of Philly's hottest young chefs - Lee Styer at Fond, Jon Cichon at Lacroix, Nicholas Elmi at Rittenhouse Tavern, and Christopher Kearse at Will BYOB - are doing a set of four dinners at one another's restaurants.
The first was held last month at Will. The next $100-a-head feed is Monday, Feb. 4 at Rittenhouse Tavern at the Art Alliance. It's BYO-friendly, no corkage - though for $45 you get wine pairings. You can book at 6:30, 7 or 7:30 p.m.
The menu
Michael Klein
What kind of question is that?
Of course you do!
Everybody's doing it.
Michael Klein
Twenty-one restaurants and the East Passyunk Avenue Business Improvement District will run the first East Passyunk Restaurant Week from Sunday, Feb. 24-Sat. March 2.
Featured will be three-course brunch, lunch and dinner menus for $15, $25 and $35. The district is dribbling out info on the website; the lunch and $15 menus will debut between noon and 1 p.m. today, the $25 menus will debut between 7 and 8 p.m. today, and $35 menus will debut between 9 and 10 a.m. Friday.
However, I know of Will BYOB's $35 menu, to be offered Feb. 27 and 28:
Michael Klein
Dana Smith Farrell, a partner in the Harvest Seasonal Grill & Wine Bars in Glen Mills and University City, is going solo this spring with a new restaurant-bar at 789 Lancaster Ave. in Villanova.
She is taking a portion of the space previously occupied by Maia and Mixx in the center behind the Villanova post office and just off the Blue Route.
She says she'll offer a fresh and uncomplicated concept called Avenue Kitchen.
Michael Klein
Not every boss will close the restaurants and take a dozen employees to Italy in the interest of research.
That's what Stalin Bedon and Tom Grim of Nomad Pizza did.
They're back in the States after about 11 days, and their shops at 611 S. Seventh St. and in Hopewell, N.J., will be back online Thursday, Jan. 31. (Actually, Bedon returned a day early to fix a problem at Seventh Street.)
Michael Klein
Jalsa - a little-noticed Indian restaurant-slash-club that opened last spring at 246 Market St. in Old City (the former Prive and Bluezette) - has given way to Tantra Luxe Lounge.
Jalsa front man Kayur Popat told me that he yielded control of the restaurant while he recovers from an illness. In the meantime, his partners are emphasizing the lounge - which looks out over Market Street behind a fanciful metal grill - and have installed a bar-food menu.
They're moving the ground-floor kitchen to the basement, which should address issues with the space's layout.
Michael Klein
Monday, Feb. 4 is the go-live date for Metropolitan Cafe, next to Metropolitan Bakery's flagship shop on 19th Street south of Rittenhouse Square (264 S. 19th St.).
Wendy Born and James Barrett (she's the brains, he's the chef) will have 20 seats in the mod, comfy setting. Menu will include pressed sandwiches made on Metropolitan sourdough bread, naturally leavened pizzas, warm fennel pretzels with Victory Brewing mustard, pot pies, house cured meats and gravlax, house-made pickles and root chips, veggie options, Green Street Coffee Roasters coffee and Premium Steep teas, and Metropolitan sweets, including fig bars, cookies and chocolate layer cake.
Born and Barrett - nearing 20 years in business, including a partnership with fellow White Dog Cafe alumnus Kevin Klause at Farmicia in Old City - also intend the cafe to become a neighborhood gathering spot after hours.