Archive: January, 2012
Michael Klein, Philly.com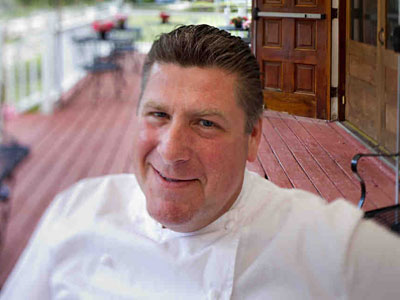 Four Seasons alum Tony Clark is coming back to Philly.
Last year, he opened Old Grange by Tony Clark, a farm-to-table restaurant in Cape May's Cold Spring Village.
Now, he's been recruited by the Manayunk-rooted Belvedere Restaurant Group to oversee its kitchens, including Agiato, the paninoteca/enoteca in Manayunk, and Tapestry, the bar in Queen Village. Belvedere, in turn, will oversee Old Grange, says Belvedere's Rich Rivera.
Michael Klein, Philly.com
The Christou and Kurnellas families, entering their 10th year with KC Prime steakhouse in Lawrenceville, N.J., have opened their second location, in a former Houlihan's in Warrington, Bucks County.
KC Prime (1580 Easton Rd., Warrington, 267-483-8075) — warmly decorated in white brick with striking lighting fixtures — joins a burgeoning upper-casual dining scene south of Doylestown. It's across from T.J. Smith's and up the road from a new Chickie's & Pete's.
Specialties are steaks, chops, and seafood; entrees start from $18 for ribs and head into the $30s. It's now open nightly for dinner, plus weekday lunch and Sunday brunch.
Michael Klein, Philly.com
In its second week in Old City is Reserve, a sexy reinvention of the soaring-ceilinged space that started in the 1990s as Rococo and sank into a series of sketchy clubs (see: Cebu).
Reserve (123 Chestnut St., 215-964-6262), fronted by Cuba Libre alumnus Didier LaFontant, offers moody lighting, a dramatic bar, live jazz Thursdays through Saturdays, and dinner nightly (entrees start at $22 for chicken); weekend brunch starts Feb. 19.
Michael Klein, Philly.com

This just in:
Avram Hornik and his partners from Union Transfer are taking over the former Rock Lobster, the landmark riverfront restaurant destination just north of the Ben Franklin Bridge (221 N. Columbus Blvd.). Its last incarnation was Octo Waterfront Grill.
Hornik is joined by Mark Fichera, Sean (R5) Agnew, Four Corners' Joe Crouse, and Bowery Presents' Jim Glancy and John Moore.
Michael Klein, Philly.com
A whoa moment for cheesesteak-seller-cum-thespian Tony Luke,
During Sunday's telecast of the SAG Awards, Luke got a shout-out in a video segment about local-hire actors in feature films. (The point being, you don't have to be in New York or Hollywood to do good work.)
Luke's film credits include 10th and Wolf, Hack, and The Nail: The Story of Joey Nardone, but they all pale in comparison to his quick turn as a loony, green-caped aspiring Eagles player in the 2005 movie Invincible.
Michael Klein, Philly.com
If this restaurant thing doesn't work out for Jeff Benjamin - business partner of Marc Vetri - there surely will be acting work available.
Witness his work in this Phillies Phantasy Camp spot with Phillies alumnus/broadcaster Larry Andersen, in which they re-create the Mean Joe Green Coke commercial.
Benjamin played second base at Phantasy Camp. (Should restaurants not pan out, there will be no work for him as an infielder.)
Michael Klein, Philly.com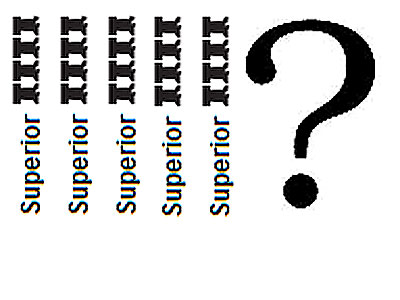 Four restaurants now carry the exalted four-bell rating from The Inquirer's Craig LaBan.
Next Sunday - in an exclusive package in The Inquirer and on Philly.com/food - the region's most-read restaurant critic will name his top picks in the Philadelphia area.
Five restaurants will be awarded four bells.
Michael Klein, Philly.com
The Philadelphia Science Festival is back for a second year (April 20-29), and again Yards Brewing will whip up a special beer - a Weizenbock - to be served at participating bars and events.
Last year, Yards brewed a Belgian strong ale (E=MC Beered). It was only available on tap and quickly sold out. This year, the beer will also be bottled and the batch will be much larger.
The special beer needs a name, and so festival organizers are putting it out to a vote here at philly.com. Your choices are: