Archive: September, 2009
Michael Klein, Philly.com
Name a kid. Name a pet. Name a cheesesteak.
Campo's Deli in Old City and Jake's Philadelphia Cheesesteaks at the Shops at Liberty Place are each running a contest.
Jake's winner gets free cheesesteaks for a year (one sandwich a week). Customers have to visit the stand to submit their sandwich ideas/names before 5 p.m. Sept. 30. On Oct. 1, Jake's staff will pick five finalists, based on taste, presentation, creativity, and name. Then, the public will judge online at JakesCheeseSteaks.com. Winner will be announced Nov. 2.
Michael Klein, Philly.com
Delimaker Dietz & Watson will celebrate its 70th anniversary on Oct. 1 at City Hall's Dilworth Plaza (that's the 15th Street side) by handing out free lunches from 11 a.m. to 2 p.m.
On the menu are wraps, including Buffalo chicken with roasted garlic Cheddar, London broil roast beef with horseradish Cheddar and Gourmet Lite turkey breast with Muenster. Tastykake will be along with desserts. Water will be provided.
D&W also will set up a taste-test, positioning its products beside the competition.
Michael Klein, Philly.com
Saturday (9/26) will be last call after five-plus years for Ly Michael's, the Vietnamese restau-bar at 11th and Arch Streets, across from the Convention Center.
After some cosmetic work, it'll come back Thursday (10/1) as Tazia -- a contraction for "taste of Asia."
Owner Melissa Dimalaluan, who's worked for Ly Michael's owner Buu Ly, says the specialty from chef Justin Ky will be Asian small plates -- basically half-size appetizers. "Tapa-tizers," as Dimalaluan described them.
Michael Klein, Philly.com

This town ain't big enough for more than one piano bar.
Today's announcement that the Piano Bar @ 20th and Arch has closed is tempered with the idea that Jolly's Dueling Piano Bar (2006 Chestnut St.) is expected to open within a month.
This project has been in the works since late last year.
Michael Klein, Philly.com
Ambler's small-town main street (Butler Pike) has been experiencing a bit of a revival.
A branch of the Lafayette Hill Italian favorite From the Boot opened in the space next to the movie theater that was Agave and Ralph's (110 E. Butler Pike, 215-646-0123). It's dispensing moderate-priced Southern Italian fare (most entrees $13 to $16) in a stylish, family-friendly atmosphere that features a bar and a communal table. The liquor license is not expected to arrive till late October, so it's BYOB.
Across the street, open for several months now, is Dettera (129 E. Butler Pike, 215-643-0111), a wine bar by developer Frank Lutter. American cuisine, downtown look, downtown prices. (Check out the entree prices, which linger in the $30s and gust into the low $40s.)
Michael Klein, Philly.com
Wallingford's Emily Mendell was sent to New York last week for a hastily arranged trip on behalf of her employer, the National Venture Capital Association.
When she got to the check-in desk of the Waldorf Astoria around 11 p.m., she got a very unlikely upgrade: the Presidential Suite.
The actual president is now staying there, and she swears she didn't break anything.
Michael Klein, Philly.com
El Camino Real, the border bar in Northern Liberties, has hired a chef to replace Jennifer Zavala, who left last month on the eve of her debut on Bravo's Top Chef, from which she was booted after the premiere. She's now at Xochitl.
New guy is Dustin Chalermkittichai, most recently sous chef at Rouge on Rittenhouse Square. He starts on Liberties Walk full time on Oct. 6. Owner Owen Kamihira says he'll increase the variety of smoked meats and will broaden the scope of the Mexican side of the menu.
Chalermkittichai has had a taste of travel. Listed in his bio is a turn at Maze, the Gordon Ramsay joint in London, plus Arzak in Spain, New York's Waverly Inn and Aix, and the Standard Hollywood.
Michael Klein, Philly.com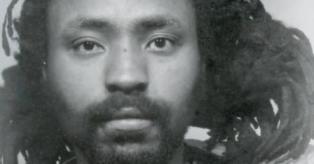 Tigre Hill, who's been working seemingly forever on a documentary about Police Officer Daniel Faulkner's slaying and the conviction of Mumia Abu-Jamal, has released a trailer.
He's hoping to screen "The Barrel of a Gun" to coincide with the 28th anniversary of Faulkner's slaying in December.
In an interview at the outset of the project, Hill intimated that the documentary would not be pro-Mumia. The trailer's opening frame of Ed Asner, an unabashed Mumia supporter, may be misleading.