Archive: August, 2009
Michael Klein, Philly.com
To think that 20 hours before, Phillies star Shane Victorino was a man possessed as he dashed in from center to give umpire Ed Rapuano a piece of his mind.
On Monday, the Fryin' Hawaiian had cooled down. He made nice at Sesame Place in Langhorne with Grover, Cookie Monster, Shane, Elmo, Abby Cadabby and Rosita.
(It should be noted that Grover was not flagged for waving.)
Michael Klein, Philly.com
David Cassidy, touting his new show on ABC Family called Ruby & the Rockits (he plays a former teen idol), will concertize at 7 p.m. Friday (8/14) at TD Bank Amphitheatre, 2400 Byberry Rd., Bensalem.
Ross Brittain of WOGL will host.
With CBS's involvement, you'd think that Cassidy's onetime TV costar, WYSP morning man Danny Bonaduce, would be a natural to show up and maybe knock out a chorus of "I Think I Love You." But Cassidy and Bonaduce aren't the best of buddies. And Bonaduce didn't sing on The Partridge Family.
Michael Klein, Philly.com
Slainte Irish Pub & Grill at 30th and Market (catercorner from 30th Street Station) is offering a $15 fixed-price menu from Saturdays through Wednesdays from 4 to 10 p.m. The special will end on Oct. 11, Slainte's second anniversary.
Kathleen Doyle also owns the New Deck Tavern. She took over the businesses after the sudden death of her father, Mike, on Christmas Eve 2008. He was a big believer in affordability.
Michael Klein, Philly.com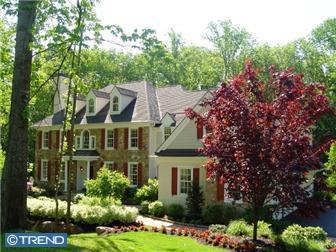 Phillies pitcher Cole Hamels and wife Heidi Strobel make a big deal over their high-rise apartment in Two Liberty Place, but they've put a deposit on a newly constructed four-bedroom, two-story Colonial in Newtown Square listed at $2.2 million.
Strobel, due at the end of the summer with their first child, a boy, said she was not sure if they'd keep both places. "We're figuring out if it's the right decision," she told me about buying -- given that they also own land near her hometown of Springfield, Mo.
"We do love it here [in Liberty Place], but it's something that Cole and I have to talk about." The Hamelses previously lived in a West Chester townhouse while she got a master's at West Chester University.
Michael Klein, Philly.com
Jennifer Zavala, whose last day at El Camino Real was Friday, will land at Xochitl in Society Hill.
Don't read tea leaves on this career move, though it's tempting. Owner Steven Cook, who owns Xochitl and Zahav, is prepping a barbecue joint at Ninth and South Streets called Percy Street.
Cook told me that Zavala hasn't been hired so she can segue into Percy Street, where chef Erin O'Shea will be in charge. Cook said Zavala, with her Mexican cooking background, will help overworked Xochitl chef Dionicio Jimenez.
Michael Klein, Philly.com
Stephen Starr says reality has intruded on his Moroccan fantasy.
Saturday night was the finale for Tangerine at 232 Market St. after nearly 10 years.
The restaurateur said the economy had battered business but, more importantly, "the concept has run its course."
Michael Klein, Philly.com
Michelle Obama and daughters did a Saturday afternoon stop for Italian-style gelato at Capogiro at 13th and Sansom Streets.
An hour before, Secret Service tipped manager Dawne Ballard to their impending arrival and swore her to secrecy.
The first lady ordered chocolate banana and cioccolato scuro; Malia had dulce de leche and fior di latte; and Sasha kept it simple with dulce de leche.
Michael Klein, Philly.com
TV Land informs that Joan Rivers will be on Independence Mall from 10 to 11 a.m. Monday (8/10) as she tapes person-on-the-street interviews for the show How'd You Get So Rich?
She'll test passersby on their expertise about the value of luxurious items, such as the cost of the most expensive hamburger, the most expensive hotel room, and the priciest Ivy League education. (It's not Penn.)
The show has Rivers meeting millionaires who made their money in odd ways and touring their homes. She's taping in Philly because she'll be in West Chester selling on QVC.