Archive: August, 2009
Michael Klein, Philly.com
For $3.5 million, former NBA star Dikembe Mutombo's 7-bedroom, 7-bath spread in Villanova can be yours.
Description reads: "Situated on 4.33 acres, this 8yr young stone colonial Estate offers over 10,000 sq ft of meticulously crafted living space. An ambiance of warmth is created upon entering the Estate with its neutral palette, beautiful archways, custom hardwood and marble flooring, high ceilings, multi-tiered crown molding and impressive custom railings throughout. With first AND second floor Master Suites, Guest House with living quarters and 2nd kitchen, au-pair suite, fully finished walk-out basement, theater, cedar closet, gym, and state of the art communications systems, this Estate leaves little to be desired. An open and light filled floor plan provides wonderful panoramic views of the secluded grounds which include a bridge covered stream, mature trees and professionally designed landscaping. Situated on over 4 pristine acres of land, this homes architectural lines create a tranquil surrounding with European flair."
Mutombo and his wife, Rose, had the house built in 2001 when he was with the Sixers, and they raised six kids there. Mutombo retired last spring from the Houston Rockets after 18 years in the NBA and the family is relocating.
Michael Klein, Philly.com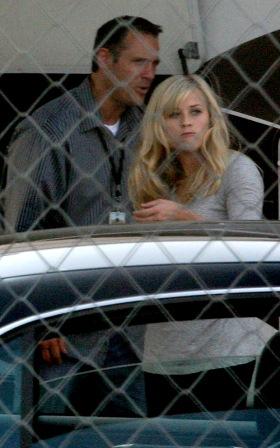 Reese Witherspoon and Jake Gyllenhaal chose not to walk the line Friday night after having sushi at Morimoto on Chestnut Street.
They left out a back door and hailed a cab to take them a block to their SUV's parking space, reports photog HughE Dillon, who saw her as the cab zipped past the restaurant.
Thursday night, the couple did the steak scene at Butcher & Singer at 15th and Walnut Streets.
Michael Klein, Philly.com
While word spreads that new Eagle Michael Vick is house-hunting in Bryn Mawr, it's time to look into his suburban Atlanta spread.
It's tied up in bankruptcy proceedings, as the former Falcon filed last year. Realtor Russ Robinson tells me that he has a buyer lined up as soon as the legal mess is sorted out.
Michael Klein, Philly.com
The reactions to the Eagles' signing of Michael Vick are pouring in:
WMMR's Pierre Robert will lead a "Pup Rally" at Monster Pets (1946 S. Columbus Blvd., South Philly) from 3 to 4 p.m. today (Friday); 93.3 will play dog-themed songs during the event, including Led Zeppelin's "Black Dog," Temple of the Dog's "Hunger Strike," and Bow Wow Wow's "I Want Candy."
First 50 people to show up with their dogs will get $10 gift cards, and -- since the Eagles aren't likely to start doing "dollar dog days" -- J Dog's will sell hot dogs and soft drinks with proceeds to benefit local animal shelters.
Michael Klein, Philly.com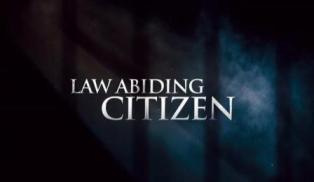 Director F. Gary Gray has released a trailer of Law Abiding Citizen, the thriller he shot in the Philly area earlier this year with Gerard Butler and Jamie Foxx.
Looks mighty intense: Explosions, torture, home invasion, Butler nude from the back.
And when Gray told me that Philly would be a character in the movie, he wasn't kidding.
Michael Klein, Philly.com
Friday (8/14) was the last day on the air after five years at New York's WPIX for Tiffany McElroy, an NBC10 alumna and mother of Fox29 weathercaster John Bolaris' daughter.
McElroy announced that she's trading New York for Philly, as she is setting up house with her new husband, James Gibson, who co-owns a printing business here. She announced their engagement back in April.
While this will put Bolaris and little Reina in the same city for the first time since he joined Fox29 last year, it leaves McElroy without full-time work.
Michael Klein, Philly.com

Here's an update to my report last month on Fond, the BYOB with the great pedigree that's coming to 1617 E. Passyunk, with a target date of Aug. 31.
The project teams Le Bec-Fin alums Lee Styer and Jessie Prawlucki with Lacroix's Tory Keomanivong.
The Culinary Institute of America-trained Styer, Fond's exec chef, most recently was sous chef under Le Bec's Nicholas Elmi; he previously was at Lacroix at the Rittenhouse Hotel and interned at the Ritz-Carlton in Laguna Niguel, Calif.

Prawlucki's hands are in pastry. She met Styer at culinary school and has spent the last 3½ years in Le Bec's pastry department, most recently as exec pastry chef. Previous stops include the Hotel Hana-Maui in Hawaii and at Toppers at the Wauwinet Inn on Nantucket.

The Laotian-born Keomanivong, who will run the front of the house, met Styer at Lacroix, where he's been a captain for four years after 15 years at the old Founders Room at the Bellevue.