Archive: August, 2009
Michael Klein, Philly.com
Here's very early word about Jet Wine Bar, intended for a storefront at 1525 South St. sometime this fall.
Managing partner Jill Weber envisions Jet as a small wine bar/cafe with a simple selection of food.
The idea, she says, is to bridge the gap between the BYOBs (Pumpkin, Novita, Jamaican Jerk Hut, Apamante, L'Aube) and the bars (Bob & Barbara's) in Center City-meets-Graduate Hospital.
View Larger Map
Michael Klein, Philly.com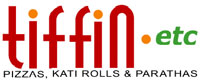 Indian cuisine entrepreneur Munish Narula, going great guns with Tiffin locations on Girard Avenue and on Emlen Street in Mount Airy, is looking at Aug. 18 or so for Tiffin etc., an Indian pizzeria, next to the flagship Tiffin at 712 W. Girard.
Menu is simple: thin-crust pizzas with Indian toppings, kati rolls (egg-coated flatbread wraps) and stuffed parathas (pan-fried, stuffed whole-wheat flatbreads), and street drinks to wash it down. Eventually, he said, those who order delivery from the Tiffin on Girard will be able to order from both the main and the etc. menus.
Narula is also planning a Tiffin in Elkins Park Square, but that's a short ways away.
Michael Klein, Philly.com
New chef de cuisine working with Cary Neff at Coquette Bistro at Fifth and Bainbridge Streets: He's Jared Frazer, most recently at Tallula & Eat Bar in Arlington, Va., but formerly in role roles at the late Ansill and Pif, plus Perry's in D.C. and Alphabet Soup in Audubon, N.J. Click here for his menu. Coquette has been through several chefs de cuisine in its two years.
Konak, the Turkish restaurant in Old City, has redecorated (lighter, more contemporary, waterfall). Chef Melek Basaran's new menu emphasizes fish fish, such as branzino, red snapper, striped bass, Black Sea anchovy, mackerel and red mullet. There's also a constantly changing dessert tray. Specials include a three-course prix-fixe dinner based on whole fish for $25 on Wednesdays, and free wine with entree on Thursdays. Bellydancer still performs Friday nights, and there's a guitar player Saturday nights. Click here for the menu.
Michael Klein, Philly.com
All the buzz surrounding the release of Julie & Julia has chefs coming out of the cupboard to seek their 15 minutes.
ABC.com tells the tale of Lars Kuprik Backman, a chef in Rättvik, Sweden, who contends that he was the inspiration for the bumbling, bushy-eyebrowed Swedish chef character on the Muppets show. (See also Andy Samberg on SNL.)
Backman says that in the early 1970s, puppeteer Jim Henson saw him nervously uttering gibberish during a cooking demo on Good Morning America. Backman also says he knew Henson while a chef in the canteen of Twentieth Century Fox studio lot for seven years.
Michael Klein, Philly.com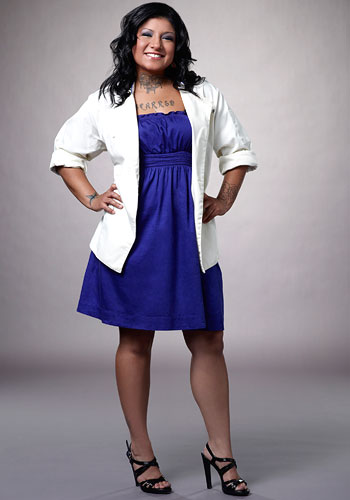 Top Chef hopeful Jennifer Zavala says she's leaving El Camino Real in Northern Liberties, on the eve of her debut on this season's premiere.
So ...? Does that mean ...?
"It has nothing to do with the series," she told me this morning. She says the restaurant name is mentioned once in her introduction.
Michael Klein, Philly.com
Opening Friday night (8/7): Verdad, a Euro-Spanish tapas-style restaurant, replacing Carmine's Creole Cafe at 818 W. Lancaster Ave. in Bryn Mawr. (Read the back story here.)
Chef Nick Farina of the nearby Blush will is managing partner and executive chef.
Verdad's menu will be supplemented by a tequila bar and a selection of wines from Spain, Chile, Brazil and Mexico, plus a Latin beer selection. Tabs should be $35 a head, if you go the route of a drink and a couple of small plates.
Michael Klein, Philly.com
CBS will try a synergistic approach to weather on talk station WPHT (1210).
Starting Monday (8/10), CBS3 meteorologists Kathy Orr, Doug Kammerer, Maria LaRosa and Carol Erickson will provide forecasts on the radio side. This will save WPHT the bucks of contracting with the Weather Channel and provides additional exposure for Eyewitness News.
A win-win for CBS. (Not for the Weather Channel, which, as a commenter pointed out, is owned by NBC/Universal.)
Michael Klein, Philly.com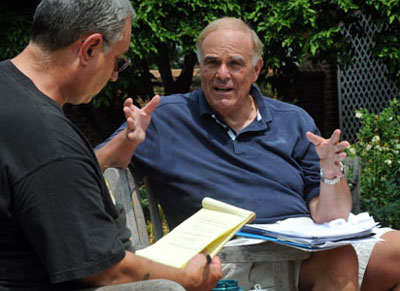 Eagles coach Andy Reid is down 75 pounds, thanks to Medifast.
And Gov. Rendell is looking good, having shed 30 pounds.
It's all thanks to a reality check.