Archive: July, 2010
Michael Klein, Philly.com
Michael Klein, Philly.com
The Twitter-verse blew up this afternoon after it was noticed that the website of the Khyber in Old City indicated that it would no longer be programming live music after July 31.
The Khyber closing? A sale??
To get the answer, I bothered to call owner Stephen Simons, who said he merely had fired the booking agent, effective July 31.
Michael Klein, Philly.com
Michael Klein, Philly.com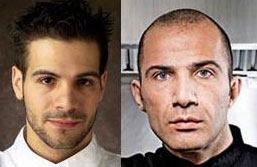 Through the magic of Facebook, Starr Restaurants has sprung details of its next "pop-up" restaurant at Washington Square (210 W. Washington Square).
It's here. Menu of Middle Eastern-inspired small and large plates is here.
Guest chef, as you know, is Konstantinos Pitsillides of the Greek Cypriot BYOB Kanella at 10th and Spruce.
Michael Klein, Philly.com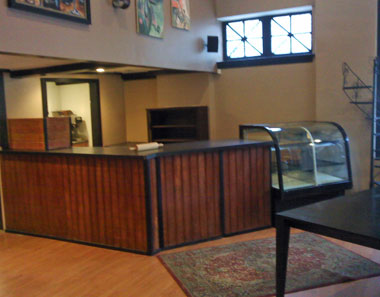 Avril, which opened last August in Bala Cynwyd, has tweaked its operation, expanding from a conventional BYOB dinner operation into a more casual cafe, still with a Euro focus.
Starting Tuesday (7/20), hours start at 7 a.m. Tuesdays to Saturdays with breakfast (crepes, omelets, quiche, challah French toast, etc.). Lunch brings soups, sandwiches, and a few specialties. There's afternoon tea. For dinner, which wraps at 9 p.m. (10 p.m. on Saturdays), chef Christian Gatti adds in mussels, pastas, fish, steak, and chicken; entrees are a more wallet-friendly $18 to $22. Sunday brunch/lunch service runs from 10 a.m. to 5 p.m.
"Everything's been simplified," says Gatti's wife/co-owner, April Lisante.
Michael Klein, Philly.com

WRTI morning newswoman Windsor Johnston, who worked at WHYY from 1999 to 2004, was spotted lunching the other day with several former colleagues as well as new WHYY news director Eugene Sonn.
The colleagues' impression: that a return to 'HYY may be in the works.
Asked about it Tuesday, Johnston told me: "I love WRTI, but if WHYY offered me something, I'd give it serious consideration."
Michael Klein, Philly.com
American Idol is coming back for Season 10, and the auditions start July 21 in Milwaukee.
The closest audition site to Philly is East Rutherford, N.J., where Fox cameras will pan the crowds outside the Izod Center on Tuesday, Aug. 3.
Preregistration will be Aug. 1 and 2. Wristbands will be distributed to auditioners starting about 7 a.m. Aug. 1. Once auditioners obtain their wristbands, they will be asked to return to the stadium by 5: a.m. Aug. 3 to line up for their audition.