Archive: July, 2009
Michael Klein, Philly.com
Win and Sutida Somboonsong have great news for those who found themselves stuck with a gift card to Maia, which closed in Villanova in April.
On Friday, they'll open Azie on Main, a branch of their high-style pan-Asian eatery in Media, in what was Maia's second-floor space. It's just off the Blue Route behind the Villanova post office: 789 E. Lancaster Ave., Villanova, 610-527-5700.
Until Aug 31, the Somboonsongs will take $25 off per table at Azie on Main when a customer presents a Maia gift card. It's one per customer.
Michael Klein, Philly.com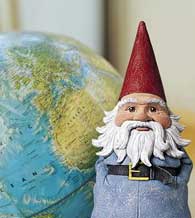 Philly is competing against Boston and D.C. in an online poll as the next city to host the Travelocity Gnome.
Deadline is July 22.
Cara Schneider of the Greater Philadelphia Tourism Marketing Corp. says she wasn't sold on the idea of winning the gnome until she pictured it wearing a Supreme Court justice's robe at the National Constitution Center. "Move over, Sonia Sotomayor," she says.
Michael Klein, Philly.com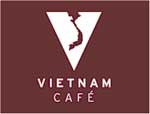 To update a restaurant story from back in December, Benny Lai and crew are hard at work turning the former West Philly eatery Abbraccio (47th and Warrington Streets) into Vietnam Cafe, the second branch of his Chinatown megahit Vietnam.
Since early last year, Lai has been running a 22-seat version next door, on 47th Street.
The current location will not be a part of the new Vietnam Cafe (below), which will open later this summer or in early fall.
View Larger Map
Michael Klein, Philly.com
In the latest installment of The Insider show, we're going inside the new Ford Mustang given away by radio station WYSP-FM.
To re-create the smell, try leaving a bag of greasy fast food in the sun for a week.
Michael Klein, Philly.com
Husband-and-wife chef team Edgar and Kim Katz Alvarez are hammering out Avenida -- an affordable, neighborhood- friendly Latin, based on his Guatemalan roots -- at 7402 Germantown Ave.
Opening is pegged for September.
They're fashioning Spanish-Colonial decor out of the 18th-century building that last housed Cresheim Cottage Cafe; it also has one of the best outdoor patios in the city.
Michael Klein, Philly.com
The first 350 people to come to Fleming's Prime Steakhouse in Marlton (500 Route 73 north) at noon Wednesday will receive a free mini-cheesesteak sandwich. They'll be grilled to order outside under the blue tent in front of the restaurant

They're not your regulation cheesesteaks, as Fleming's will use prime steak, sauteed onions and red bell peppers, and melted Swiss on a homemade potato roll

The first 200 to arrive will also receive a gift card for a complimentary selection from Fleming's new "5 for 6 til 7" menu, a selection of five cocktails, five wines by the glass and five appetizers each priced at $6 and served nightly at the bar until 7:00 p.m.
Michael Klein, Philly.com
CBS3 meteorologist Doug Kammerer and his wife, Holly, now have one of each: Holly delivered a girl, Cally Ann, on Sunday, the station announced today.
The couple has a son, Kenton, 2½.

Michael Klein, Philly.com
The storefront at 1617 E. Passyunk Ave., which was Lynda's for five minutes and previously Clementine's, is being fitted out as a BYOB called Fond.
The principals: Lee Styer, a sous chef at Le Bec-Fin; Jessie Prawlucki, pastry chef at Le Bec-Fin, and Tory Keomanivong, a banquet captain at Lacroix.
The concept will be new American and "not expensive," says Prawlucki. Opening will be in September.