Archive: July, 2009
Michael Klein, Philly.com

Yet another restaurant deal in University City:
Michael Chow, whose Sang Kee Peking Noodle House has been wowing folks at Ninth and Vine since 1980 or so, told me that he has signed a lease for the Sheraton University City Hotel at 36th and Chestnut Streets, which over the years has hosted bar-themed street-front occupants such as Shula's 2 and Top Dog.
He hopes to open in a couple of months.
Michael Klein, Philly.com
The randomness of this city:
Goth-rocker Marilyn Manson and Stoya, the University of the Arts-schooled adult-film star with whom he's been linked for several months, spent three hours-plus Tuesday night at The Continental, Stephen Starr's flagship eatery in Old City.
It's not clear why Manson was in town, as his performance at the Susquehanna Bank Center is not till Aug. 7. (He's playing Scranton Wednesday night.)
Michael Klein, Philly.com
Jason Dilks and Marlo Fioravanti are creating another location for SliCE, their Neapolitan-style pizzeria at 10th and Federal in South Philly.
They signed a lease a block off Rittenhouse Square at 1740 Sansom St., which was Bish Bish Cafe for four minutes after it spent eight minutes as Philly Falafel.
Fioravanti says they'll be open by mid-August. Here's a drool-worthy piece by Rick Nichols on the couple.
Michael Klein, Philly.com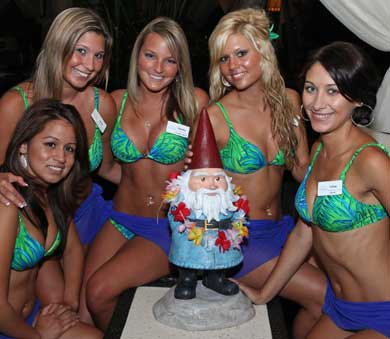 First, the city was invaded by the Travelocity gnome, which was trotted around the region last weekend.
Next up is the GEICO gecko -- OK, a guy in a lizard suit -- scheduled to visit the food court of the Bellevue about 12:30 p.m. Wednesday. It's in town for the Philadelphia Zoo's gecko exhibit.
Michael Klein, Philly.com
Shank's & Evelyn's, which for nearly five decades dispensed homestyle Italian fare from a luncheonette at 10th and Carpenter, resurfaces at lunchtime Wednesday at 120 S. 15th St., next to the parking garage at 15th and Sansom Streets.
Now known as Shank's Original, it still has a Poppa in the house -- Pamela Poppa, daughter of founders Frank ("Shank") and Evelyn Perri. She's cooking everything on premises from scratch: cheesesteaks made with sirloin, sliced-to-order hoagies, slow-cooked roast pork, giant breakfast Giambotto (six eggs plus 12 vegetables and meats; serves 4), and the signature chicken-cutlet sandwiches, with pan-fried chicken, broccoli rabe, and sharp Provolone. (My now-21-year-old daughter regards her first Shank's chicken cutlet, at age 7, as a religious experience.)
This location will offer salads, fruit, muffins and bagel sandwiches.
Michael Klein, Philly.com
Actress Kathryn Hahn, who plays Paul Rudd's pregnant secretary in the untitled James L. Brooks comedy starring Reese Witherspoon, Jack Nicholson and Owen Wilson, timed the birth of her second baby perfectly.
Well, almost.
She went into labor Saturday (7/25) and delivered a girl on Monday, two months early.
Michael Klein, Philly.com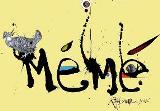 For August, chef/owner David Katz of Mémé (22d and Spruce Streets) will give himself and his staff a few two-day weekends.
Mémé is normally closed on Tuesdays.
From Tuesday, Aug. 4 through Saturday, Sept. 5, Mémé will roll from Tuesdays through Saturdays. Katz also will offer a Restaurant Week-style three-course meal for $35. He will still offer happy hour daily from 5:30 to 6:30 p.m. as well as BYOB Wednesdays.