Archive: June, 2011
Michael Klein, Philly.com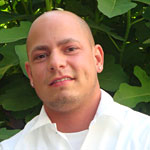 Vetri alumnus Joey Baldino has chosen Zeppoli as the name of the regional, classic Sicilian 35-seat BYO trattoria he is building at 618 Collings Ave. in Collingswood.
Baldino, a French Culinary Institute grad who has been part of the Vetri orbit for a decade (with two tours at the Spruce Street home), says he hopes to open next month.
The spot previously was occupied by IndeBlue, which moved across the street.
Michael Klein, Philly.com
Restaurateurs Marc Vetri and Jeff Benjamin succeeded in wrangling a who's who of the culinary world Tuesday night at Urban Outfitters' headquarters at the Navy Yard for the Great Chefs Event, a fundraiser for Alex's Lemonade Stand Foundation.
Before I get into who attended the $2 million evening, here's dish about two who weren't there; Tom Colicchio, the Top chef judge, begged off because of back problems. And while Vetri was lording over tables after table of chefs, New York Timesman Frank Bruni was dining at Vetri's flagship restaurant on Spruce Street. Vetri, expressing faith in his crew back at the mother ship, said he had invited Bruni to Great Chefs, but he took the quieter option.
The evening, held in Urban's vast cafeteria, gave new meaning to the phrase "food network." I ran into Anne Burrell as she worked the room. Philadelphians snarfed burgers, nestled gloriously upon potato buns, from Shake Shack, which will open a branch next year at 20th and Sansom Streets.
Michael Klein, Philly.com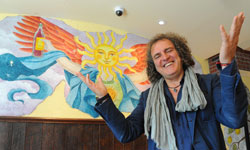 Serafina, the Italian scenester coming to 10 Rittenhouse (18th and Sansom Streets), is in sight: The invitation-only grand opening will be Tuesday, June 21, with public service to follow Wednesday, June 22.
---
The Food Network show Restaurant Impossible will be filming at Mamma D's Restaurant at 6637 Easton Rd. in Pipersville on June 23 and 24. Chef Robert Irvine will have two days and $10,000 to revamp the restaurant. The resto is taking reservations for June 24's reveal, starting at 6 p.m. Call 215-766-9468.
---
Brown Betty Dessert Boutique will take its opening festivities on the street on Saturday, June 25 from noon to 4 p.m. at 722 N. Second St. in Northern Liberties. There will be a DJ spinning and the dessertery will give away mini ice-cream sandwiches made by PYT with Brown Betty cookies, mini cupcakes, and iced coffee from La Colombe.
Michael Klein, Philly.com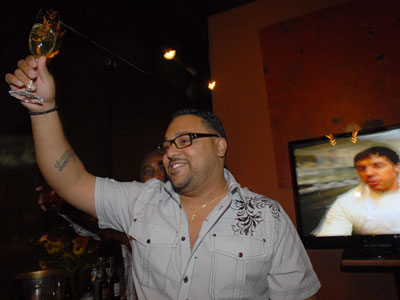 Restaurant followers have been a-twitter for months about this one:
Where will Top Chef season 7 winner Kevin Sbraga open his restaurant?
While many wags were fixated on North Broad Street, Sbraga has gone the other way.
Michael Klein, Philly.com
John and Peter Giannopoulos of Sly Fox Brewery announced that they were opening a large-production brewery in Pottstown later this year and would sell the restaurant side of their Royersford location to a longtime employee, Stacey Hebert, and her husband, Bryan.
They'll call it Lucky Lab Tavern.
Under the agreement, Sly Fox will still operate the restaurant until the liquor license has been transferred and Sly Fox will continue to make beer in its brewery in the rear of the building until the new plant is operational before the end of the year.
Michael Klein, Philly.com

Shake Shack, the Danny Meyer burger chain, is coming to Philly.
A lease has been executed at 2000 Sansom St., the southwest corner of 20th and Sansom Streets, across from Village Whiskey.
A rep promises inside and outside seating, and beer and wine.
View Larger Map
Michael Klein, Philly.com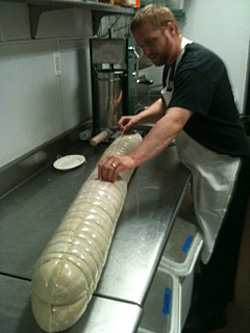 Brad Spence, chef at Amis, wanted to do something novel to impress the collection of chefs coming to town for the Great Chefs Event, the fundraiser that boss Marc Vetri will oversee Tuesday, June 14 for Alex's Lemonade Stand.
"Can't have a party without a giant mortadella," Spence reasoned.
And giant, it is.
Michael Klein, Philly.com
Musical chairs at Reading Terminal Market: The landmark is beginning work on a major reconstruction project.
DiNic's, the roast-pork haven, will move into the stand that Harry G. Ochs suddenly vacated last month, as reported Saturday by market watcher Bob Libkind on his blog. Libkind mentioned other imminent moves.
I have the rest of the plan: