Archive: June, 2009
Michael Klein, Philly.com
Sports talk 950 ESPN has produced a retrospective on the life and work of Harry Kalas.
Keyed to Father's Day, the one-hour program hosted by Michael Bradley will include stories by Todd Kalas, a son of Harry the K.
Premiere will be 7 p.m. Tuesday.
Michael Klein, Philly.com

Tonic on Main, which has held court at 4421 Main St. for the last five years, closed after business Sunday.
After a few days' renovation -- owners are recrafting it into what they're calling "a time-worn space that is dark yet inviting, nestled in the gloom of many indiscretions and full of character" -- it will reemerge as Yunkers Pub & Lounge.
Yunkers' invitation-only party is 7:30 to 9:30 p.m. Thursday (6/11), with public hours afterward. It will be open nightly with food from Machismo Burrito Bar. Amenities will include a dartboard, billiards and wall pong.
Michael Klein, Philly.com
A curious dinner party Monday night at Alma de Cuba near Rittenhouse Square:
Mayor Nutter and his wife, Lisa, plus Sharon Pinkenson and Tony Danza.
(Who's the boss? You have to ask?)
Michael Klein, Philly.com
Jim Jackson's stint doing play by play for the Phillies was a temp assignment. Scott Franzke missed the West Coast road trip because he had business to tend to back here, the team says.
Franzke is due to get behind the mic again tonight in New York. Jackson -- voice of the Flyers -- resumes his pre- and postgame Phillies work.
Michael Klein, Philly.com
Dads dining at chef Patrice Rames' Patou in Old City or Bistro St. Tropez in Center City on Saturday, June 20 will receive a free ribeye steak.
On Father's Day itself, Bistro St. Tropez will give away a filet mignon tip sandwich.
Rames has ordered 500 16-ounce ribeyes from local purveyor Kissin Fresh Meats.
Michael Klein, Philly.com

Wine Thief, Chris Simpson's bistro at 7152 Germantown Ave. (215-242-6700), is due to open Wednesday night. Chef Jared Cohen has worked at Max & David's in Elkins Park.
An early menu did not have prices, but Simpson has said everything is priced for the neighborhood. The establishment was among the recipients of a city incentive grant.
Expect such starters as eggplant cheesecake (with pine nuts & parmesan cream sauce), halibut ceviche with red onion, mandarin orange bell peppers & cilantro, a "Thief Roll" (with ahi tuna, wakame soy & wasabi crema); vegetarian French onion soup; and PEI mussels. Salads included a Caesar and Nicoise. Sandwich menu includes a vegetable burger, Buffalo burger and Black Angus burger, plus a grilled organic chicken sandwich with fresh mozzarella, broccoli rabe & sundried tomato aioli. Entree list included fried chicken (with corn bread pudding & braised collard greens); grilled hanger steak (with chimichurri, mashed plantains & fried jicama); a traditional cippino stew (with mussels, shrimp & halibut); seared tuna (with Israeli couscous salad & lemon mustard aioli); buffalo meatloaf (with roasted garlic mashed, grilled asparagus & shallot tomato sauce); and vegetable shepherd's pie. Nightly specials will include pork porterhouse, mac and cheese, roast duck, and lobster pot pie. There's also a kid's menu, whose selections include an organic hot dog and homemade organic chicken tenders.
Michael Klein, Philly.com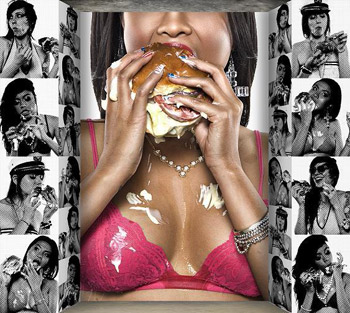 P.Y.T. -- promoter Tommy Up's lounge-slash-burger bar at the north end of the Piazza at Schmidts in Northern Liberties -- is being positioned for a July 1 opening. It will join Darling's, Vino and the Swift Half.
As for the name. ... Up is wary of running afoul of Michael Jackson and his lawyer, so he's handling the issue with, um, kid gloves:
"The drinks are pretty, the music is young and the food is the thing."
Michael Klein, Philly.com
Police Officer Mark Uffelman, shot in the arm last summer while chasing a thug in South Philly, was one of the three fastest police officers in Saturday's inaugural Badges of Honor 5k, a benefit run for the police/fire/emergency workers' survivors fund.
Fastest cop was ID'd as Frederick Straub, who covered the course in 18:57. Uffelman, 52, ran it in 20:02. Michael Schlosser was third at 21:22.
The police officers' top three times were faster than those of the top three firefighters and corrections officers, so they get bragging rights. The race raised at least $50,000, said organizer John Bolaris. Nearly 2,000 runners, including 800 walk-ups, covered the course around Citizens Bank Park and through FDR Park. Official results are expected Monday.