Archive: June, 2009
Michael Klein, Philly.com
Smokin' Betty's, which has been in the works for a year and a half, flung open the doors on the corner of 11th and Sansom Streets Sunday night.
Sue Schlisman owns Devil's Alley across town and Sam's Grills in Wynnewood and Jenkintown. Like Devil's Alley, this is a bilevel pub. Modern-industrial decor employs concrete, wood and a brick wall. A second-floor skylight adds an air of mystery to the nighttime vibe (I had to return in daylight with a camera). It's open daily from 11 a.m. through late night. Beer list has 16 on tap, including Ace's Honey Apple Cider and Six Points' Righteous Rye. Wine list is studded with bargains, such as Mirrabooka shiraz ($7) and Martin Codax Albarino ($7).
Chef Greg Aversa's menu is a lineup of burgers, salads and sandwiches, with some bars snacks (sliders, quesadillas) and 10 of so "big plates" (flame-grilled chicken, St. Louis-style ribs, flank steak, a turkey platter, soft-shell fish tacos and a fish of the day.
Michael Klein, Philly.com
Meridith's, the cute bistro tucked off Lancaster Avenue in Berwyn, will solve its parking problems pronto.
It's taking over the space a half-mile east that until recently was bistro M.
Bob Teti of the Murray's Deli family opened bistro M, a BYOB, in September 2007. It was connected to a service deli. Teti previously had tried a Murray's branch in West Chester; the building is now Pietro's Prime steakhouse.
View Larger Map
Michael Klein, Philly.com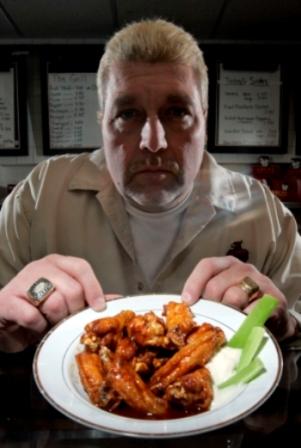 Bill Simmons, the all-time WIP Wing Bowl champ known as El Wingador, confirms that he'll head into the boxing ring July 24 against former major leaguer Jose Canseco.
Canseco announced the date Saturday on his Facebook page.
The venue has not been announced. Promoter is Damon Feldman, who's been behind similar exhibitions.
Michael Klein, Philly.com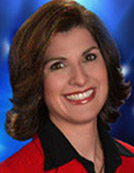 Action News alumna SallyAnn Mosey — released over the winter from her weekend job at New York's WNBC — visited both CBS3 and Fox29 on Thursday. She and Fox29 news director Kingsley Smith lunched at Buddakan.
Neither station seems to be looking for weather help. At least, not now*.
Both played down the visit of Mosey, who worked at Action News from 1998 to 2006. "We have lots of meetings with lots of people," said a Fox spokeswoman. A CBS3 rep suggested it was more of a hello. Before joining WPVI, Mosey worked at WTNH in Connecticut, previous stop of CBS3's new general manager, Jon Hitchcock.

Michael Klein, Philly.com
As you can imagine, TV stations are fielding all sorts of calls today from people mystified by the sudden disappearance of their picture.
But CBS3 news operations supervisor Chris Brady managed a light moment on the DTV switch. He personally walked one woman through her converter box hookup and got her to rescan it -- a 30-minute process in this case.
Assured she was good to go, he asked: "So, is your refrigerator running?"
Michael Klein, Philly.com
NBC10 weekend anchor John Blunt will wrap his 25-year career at Channel 10 officially on Wednesday.
Like his longtime colleague and fellow Olney High grad Mike Strug, he's getting a buyout as the station pares staff.
Michael Klein, Philly.com
Mary Travers is in the hospital with a respiratory infection, so she won't be leaving on a jet plane for Sunday's concert at the Kimmel Center.

Peter Yarrow and Noel (Paul) Stookey will perform as a duo.
Those who wish to receive a refund can contact Ticket Philadelphia at 215-893-1999 or patronservices@ticketphiladelphia.org for a full refund if they so desire, says the Kimmel.
Michael Klein, Philly.com
The FX sitcom It's Always Sunny in Philadelphia is in town for its annual visit to shoot exteriors.
Today found Rob McElhenney, Danny DeVito, Charlie Day, Glenn Howerton and Kaitlin Olson in Overbrook and the Italian Market.

Thursday's shooting under director Fred Savage will start early in the morning at the base of the Ben Franklin Bridge and will move to nearby Dave & Buster's, where it will be closed to the public.
Friday's scenes will be shot at a house near Fourth and Porter Streets and outside the Holiday Inn at 10th Street and Packer Avenue in South Philly. The dark comedy's fifth season (14 episodes) premieres in September.

In yesterday's scene at Ninth and Montrose Streets, Dee (Olson) pulls up in her car, which is towing a trailer, and the rest of the cast gets out. They're headed to the Grand Canyon, but given the show's history, it's unlikely they make it out of Philly.