Archive: May, 2010
Michael Klein, Philly.com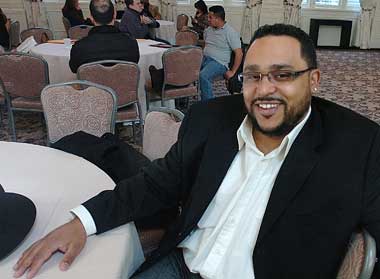 Kevin Sbraga, the Willingboro-born Georges Perrier disciple and Jose Garces alumnus who's been running the kitchen for Stephen Starr at Rat's in Hamilton Township, N.J., is one of the 17 chef'testants on the seventh season of Bravo's Top Chef: Washington D.C., premiering June 16.
Sbraga auditioned here last July.
Also in the cast are Philly born Lynne Gigliotti, 51, an instructor at the Culinary Institute of America, and Kelly Liken, 33, of Vail, Colo., who lost to Jose Garces on Iron Chef America earlier this week.
Michael Klein, Philly.com
Chef Matt Levin is not letting grass grow under his feet.
Less than a month from the opening of his own spot, Adsum, at Fifth and Bainbridge Streets, he will oversee the kitchen at the venerable Rouge on Rittenhouse Square. (Which means, heh heh, he will adsum more work to his life.)
Matt Zagorski, Rouge's longtime chef, is planning to step out to run the Rouge burger affiliate 500º at 1504 Sansom St. In coming weeks, all special additions to the menu will be Levin's food.
Michael Klein, Philly.com
Today is Robert De Niro's last day of work in Philadelphia on the thriller The Dark Fields, and he'll be holed up on a soundstage. Yesterday brought him and co-star Bradley Cooper to the old AAA headquarters at 21st and Market Streets, where they shot exteriors and drove female fans a-twitter all afternoon.
The two men, who play rivals, have become chummy, if Tuesday's dinner at Cuba Libre in Old City was any indication. De Niro and co-owner Barry Gutin have a mutual friend in Chazz Palminteri, who sent De Niro and Cooper there. (Palminteri, who's been to all tres Cuba Libres, picked up the tab.) Cooper did not drink -- no wine, no something-something in his mojito.
The two shared a tasting menu of Ecuadorean shrimp ceviche and fire-and-ice tuna ceviche; mariquitas; black bean hummus; guacamole; albondigas; chicken empanadas; maduros; pompano; sugarcane-skewered shrimp; New York strip; and -- just as they hit "full" -- coconut rum cake with lime sorbet and Coca-Cola sauce.
Michael Klein, Philly.com
Here's more on the wine bar coming to 3131 Walnut St. from the Tria team, which I told you about a few months ago.
Biba, up for August, will be "Tria's spunky little cousin," says owner Jon Myerow, featuring similar artisanal fermented tastes, but with simpler, streamlined menu. While Tria can be a place for wine, cheese, and beer exploration, Biba is more for pure enjoyment. Biba comes from the Latin bibere, which means "to drink."

The 34-seater (plus 12 on the outdoor deck) will offer 26 wines by the glass with a focus on value. As at Tria, the wines are crafted by passionate people, not invented in the marketing department, he says.

Beer geeks will get 10 brews including a rotating local cask selection. Food will be wine-friendly light fare, including cheese, charcuterie and chocolate.

Hours are noon to midnight, Sunday through Thursday, noon to 1am, Friday and Saturday.

Myerow teases there will be no wi-fi, television, live entertainment, karaoke or arcade games.
Just a hang.
View Larger Map
Michael Klein, Philly.com
Legal Sea Foods' branch at Philadelphia International Airport's B-C connector opens Saturday (5/15).
The Travel Channel will be in town Friday, Saturday, and Sunday to shoot a cheesesteak-themed episode of Food Wars. Cameras will be at Pat's on Friday and Tony Luke's on Saturday to gather color and flavor, while the two shops will compete Sunday on what I guess is neutral turf: the Chickie's & Pete's in South Philly. Judges are Carolyn Wyman (author of The Great Philly Cheesesteak Book) and Philadelphia City Paper's Drew Lazor. Sunday's meaty merriment will be open to the public at a time to be announced; of course, producers hope that no one plays spoiler and divulges the outcome.
At "Taste for Fire," sponsored by the Main Line Chamber Foundation (MLCF) on Wednesday, May 26, seven Main Line restaurants will donate a 20-percent cut of their day's food tabs to volunteer-firefighter companies. On board are Glenmorgan Bar and Grill at the Radnor Hotel; Gullifty's; J.R. Monaghans; Verdad Restaurant & Tequila Bar; Meridith's; Flip & Bailey's; and Floret. On the web: www.tasteforfire.org.
Michael Klein, Philly.com
John Gonzalez, who ran the front of the house at Bistrot La Minette since he and chef Peter Woolsey opened the stylish cafe on Sixth Street near Bainbridge in late '08, has bowed out.
It was for the fiscal health of the restaurant, said Gonzalez, a partner, who is confident that the restaurant will thrive.
The two met in spring 2008, when Gonzalez was general-managing Striped Bass, where Woolsey was a chef.
Michael Klein, Philly.com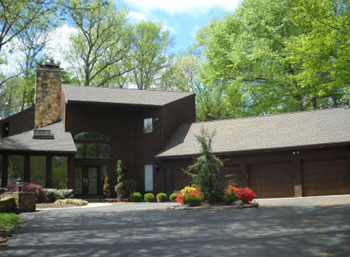 The D.C.-bound Donovan McNabbs have put their Moorestown house on the market.
The former Eagle is asking $2.5 million for the 4-BR, 4-BA Colonial with 4,730 square feet of living space on 10.83 acres.
Listing is here, complete with photos.
Michael Klein, Philly.com

CN8/NBC10 alumna Connie Colla and her family are relocating to Arizona, as she told friends in an e-mail.
She and husband David Bentley, a former photog for NBC10, sold their Penn Valley home and plan to do real estate deals and TV/production work.
The Montana native landed in Philly at WCAU in 1995. She was caught in the 2008 shutdown of CN8.