Archive: May, 2009
Michael Klein, Philly.com
June's issue of Bon Appétit mag names "The Hot Ten: The Best Ice Cream Shops," and Capogiro is included. Blurb says: "From the traditional hazelnut to the avant-garde lime-cilantro, gelato is made daily from scratch in small batches -- must-try flavor: blackberry." Capogiro, which started at 13th and Sansom and then expanded to 20th and Sansom, opened its South Philly location the other day at 1625 E. Passyunk Ave., next to the new Michael's Cafe. Later this week (Thursday, I'm told) should see the opening of the fourth store, at the Radian building, 39th and Walnut.

Tiffin Pizza is the working name of the Desi-style pizzeria that Tiffin Store owner Munish Narula just started building next door to the original Tiffin restaurant/takeout at 710 W. Girard Ave. He's hoping to open in mid-July. Meanwhile, Narula is hunting for a space in Elkins Park. And yes, he says he'd also be open to landing a spot on East Passyunk Avenue, though he expressed concern about the effects of South Philly's congested streets on Tiffin's trademark snappy delivery. (This, from a guy from New Delhi.)

The Northern Liberties' zoning committee has a plan from brothers Jack Lee and Tony Rim of the Foodery to open Global Distribution, a beer distributor that would serve wholesale and retail clientele from a building on American Street near Girard. Rim, who also has an interest in Raw, Sumo Lounge and APO, wants to sell 300 to 400 varieties in the 9,000-square-foot building at 1150-56 N. American (mapped below).
View Larger Map
Michael Klein, Philly.com
Octo Waterfront Grille, the successor to Rock Lobster on Columbus Boulevard, won't open this weekend on schedule.
Jay Tackett of Tackett & Co., who's handling the design, says the owners elected to add lateral support to the pier. That work, along with the sprucing up (as the pier was unused last season), will delay Octo's opening till June 11 or thereabouts.
There's been a story circulating that work was held up by the discovery of red-bellied turtles, which are threatened in Pennsylvania. Not the case, said Tackett. The turtles might have been a problem had work been done over the winter, while they are burrowed deep in river mud. No work was done below the water line, he said.
Michael Klein, Philly.com
Kane Kalas, son of Harry Kalas, will sing "America the Beautiful" and read a poem honoring veterans written by his father at Media's Memorial Day parade and ceremony on May 25.
The Pennsylvania Veterans Museum has announced that the Kalas family will present the Pennsylvania Veterans Museum with the flag which draped Kalas' casket after his death in April.
Harry the K, who regularly did the honors at Media's Veterans Day parade, was an Army veteran.

Events start at 10 a.m. at State and Edgmont Streets and end with a ceremony at the Delaware County Courthouse.
Michael Klein, Philly.com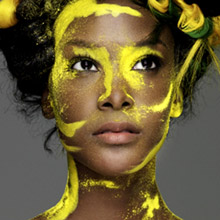 Teyona Anderson, 20, who grew up in Woodstown, Salem County, but moved to Elkton, Md., as a teenager, won America's Next Top Model on The CW.
She was discovered last July at a casting call held by CW57 at Clementon Park.
Her winnings include contracts with Elite Model Management and CoverGirl, and she gets the cover and a six-page spread in Seventeen mag.
Michael Klein, Philly.com
Harry and John Darling are in their frenzied final tune-ups before Saturday's grand opening of Darling's, a retro diner that will be a major part of the new Piazza at Schmidts in Northern Liberties. It occupies much of the ground floor of the building known as "The Egg," at the corner of Second Street and Germantown Avenue, a block south of Girard.
Darling's, an offshoot of Darling's Cafe, will serve coffee and its signature cheesecake inside on Saturday (10 a.m. to 8 p.m.), while cooks serve a limited menu outside. Sunday's hours will also be 10 a.m. to 8 a.m. On Monday, the diner aims for its normal schedule -- 7 a.m. to 10 p.m. Mondays through Thursdays, 7 a.m. to 4 a.m. (!) Fridays, 8 a.m. to 4 a.m. Saturdays, and 8 a.m. to 10 p.m. Sundays. Harry Darling says he wants to attract bar workers after their weekend shifts. The menu will be small at first and expand in time.
The diner looks out on the piazza, whose centerpiece is a big, honkin' video screen. Friday night, you'll hear all sorts of commotion there as developer Bart Blatstein throws himself a birthday party. Darlings's will help cater.
Michael Klein, Philly.com
Brian Augustine, who owns Illuminare in Fairmount, is offering a 12-inch brick-oven pizza and a drink of choice to active-duty military personnel and their spouse. ID required. He looks at the offer as a "date night" when they are reunited at home.
Illuminare is a short hike from the Philadelphia Museum of Art and Eastern State Penitentiary.
Michael Klein, Philly.com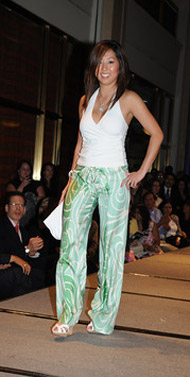 GN Kang, a sidekick on Wired 96.5's Chio morning show, was one of 12 women chosen at tryouts this morning for the new Philadelphia Passion, a Lingerie Football League franchise.
In this league, teams of women clad in bootie shorts and sports bras (plus padding) go seven-on-seven in full-contact football.
"I feel like my body was run over by a truck," says Kang, 27. The team will play two home games this fall at the Sovereign Bank Arena in Trenton.
Michael Klein, Philly.com
Chris Booker, the former Q102 morning man, said on the Howard Stern show this morning that he has a job at CBS's new AMP station. Stern basically pried the info out of him, though Booker wouldn't say which shift.
When Booker auditioned last month, he had been on in the afternoon. He had been collecting a severance from his short recent stint at the CBS-owned K-Rock. His second severance, from Q102 owner Clear Channel, runs out shortly.