Archive: April, 2011
Michael Klein, Philly.com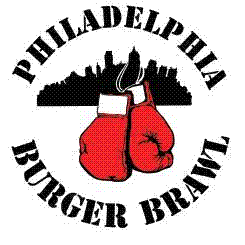 Rob and Maggie Wasserman, who own Rouge and 500 Degrees, were kicking around ideas for a fund-raiser to help son Jonah's school, Meredith Elementary in Queen Village, get a computer lab.
Since the Wassermans are in the burger biz, they figured, why not a burger competition. "Everybody thinks their burger is the best," says Rob Wasserman.
They worked the phones and came up with corporate sponsors and 18 restaurants, including some of the biggest burger braggarts in town.
Michael Klein, Philly.com
Mike Stollenwerk of Fish, Little Fish, and Fathom wants to stir the pot a bit.
He's unhappy that he can't call his signature crab-topped fries "crab fries" because Pete Ciarrocchi of Chickie's & Pete's owns the trademark.
Stollenwerk calls his signature dish "Fathom fries." Besides crab, Fathom Fries are topped with crab gravy and cheese, while regulation Chickie's & Pete's Crab Fries™ are fries topped with a spicy seasoning similar to Old Bay™.
Michael Klein, Philly.com
Luca Sena and John Poulos are preparing for a May opening of Revolution House at Second and Market Streets, across from the Continental. It's the former Snow White diner, which was in Poulos' family for 60 years before he put it to sleep last April. Poulos and Sena, who owns Ristorante Panorama and whose family owns La Famiglia and Le Castagne, gutted the building, adding a second-floor roof deck that looks across the street to Christ Church and yonder to the Ben Franklin Bridge.
Richly appointed interior boasts an Italian-made wood-burning pizza oven, two bars (upstairs ans downstairs) with antique bar backs, much exposed brick and reclaimed wood, and an open, screen-metal stairwell topped by a massive chandelier and a mirror from the old Ben Franklin Hotel. Menu will include pizzas (I tried a delicious, fluffy-crusted margarita as well as an intriguing sweet-and-sour red pepper variety), sandwiches, salads, and American entrees. Bread will be baked on premises. Sena explains that the oven is shut down at night but retains enough heat the next morning to bake rolls.
---
Lucky Old Souls, a jazz venue from Matthew "Feldie" Feldman at 1713 McKean St. in South Philly, has nailed its final approval from the Liquor Control Board. Feldman emails to say that the extensive renovations required on the long-vacant building will start this spring and that he hopes to open before the end of 2011. He will host free outdoor neighborhood concerts every Saturday in May from 3 to 6:30 p.m.
Michael Klein, Philly.com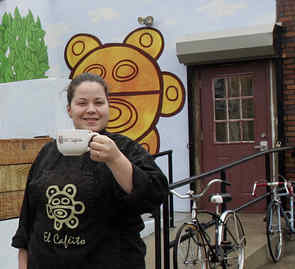 Kensington is losing one of its bright, young stars.
Lisa Padilla told me that this is the last week of El Cafeito, her Puerto Rican cafe, at Third and Cecil B. Moore. Finale will be Friday, April 15.
In a profile last year, colleague Rick Nichols described it as "something of a rose in Spanish Harlem, so to speak" on a "gap-toothed" block. He praised her Puerto Rican chicken soup and sandwiches.
Michael Klein, Philly.com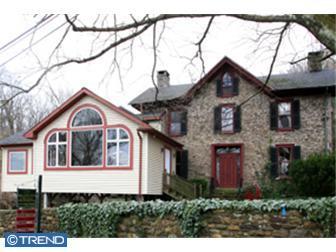 Culinary Institute of America grad Anthony Marino is behind Marino's of Mullica Hill, targeted for an early May opening in Mullica Hill Commons Shopping Center, 157 Bridgeton Pike in Mullica Hill. He'll do breakfast, lunch, and dinner seven days. Fare will include pizzas, salads, sandwiches, soups, and panini. Marino grew up making pizzas and stromboli at his father Joe Marino's Pizza in Runnemede. After the CIA, he externed at Le Bernardin and, with a classmate, later ran a fast-casual operation in Philly called Gia Pronto. He's big on local products. On opening day, Marino's featured pizza will be a bianco topped with Mullica Hill raised asparagus, smoked Scamorza cheese, fresh parsley, garlic, and extra virgin olive oil. Featured sandwiches will be a beef cheek Bollito with salsa verde and chili sauce; and Speck ham from Alto Adige with Taleggio cheese, sun-dried tomatoes, and extra virgin olive oil on ciabatta.
---
Speaking of dining ventures in the countryside, I've just spied a considerable price drop on the Cuttalossa Inn, on 4 acres by the banks of the Delaware in Lumberville, Bucks County. Though the published listing advertises it for $549,000, it's now offered for $299,000.
---
Memphis Taproom in Kensington/Fishtown is looking at an April 23 debut of its beer garden, whose set piece will be a hot dog truck. Basic menu: doggies in 10 varieties plus canned beer.
---
Michael Klein, Philly.com
"Honest Tom" McCusker and Jose "Guapos Tacos" Garces have taken tacos on the road with their trucks.
The Whole Foods in Plymouth Meeting Mall has gone the truck route, but it's not going anywhere.
Literally, anyway.
Michael Klein, Philly.com
Bitar's, which has been dispensing Lebanese fare from 10th and Federal Streets since 1974, is weighing a move but nothing is imminent, says owner Amin Bitar. He's looking to sell his building in favor of a spot with more parking and easier customer access. He's weighing several options, all of which are in South Philadelphia. It's business as usual for now, Bitar says.
---
New concept opening Monday, April 18 in the former 21st Street Gourmet space (119 S. 21st St.).: Pure Fare, which brother-sister owners Kunal and Kriti Sehgal intend as a healthful destination with a high-tech twist. Virtually all of the sandwiches, salads, and snacks all will weigh in under 500 calories, and -- and this is what Kunal Sehgal calls "another layer" added to his business -- you'll be able to track your eating through a web app. They'll also serve Blue Bottle coffee, a microroaster out of San Francisco. Hours will be 8 a.m. to 7 p.m. initially. Here's the working version of the menu.
Michael Klein, Philly.com
You take roasted turkey, coat it with mashed potatoes and stuffing, batter it, fry it, and serve it with cranberry sauce and gravy.
This Thanksgiving-dinner bite will be part of the menu at The Blind Pig, a pub being built at 702 N. Second St. in Northern Liberties, the spot that previously housed Pigalle, Sovalo, and Kong.
Partners Debra Ciasullo and chef David Hentz (they're husband and wife) and John Byrne aiming for as mid-May opening, met while working at Keliann's, the tap at 16th and Spring Garden Streets. They're aiming for a friendly, comfortable, welcoming vibe, says Ciasullo, who's also worked on the fine-dining side at Ristorante Panorama.